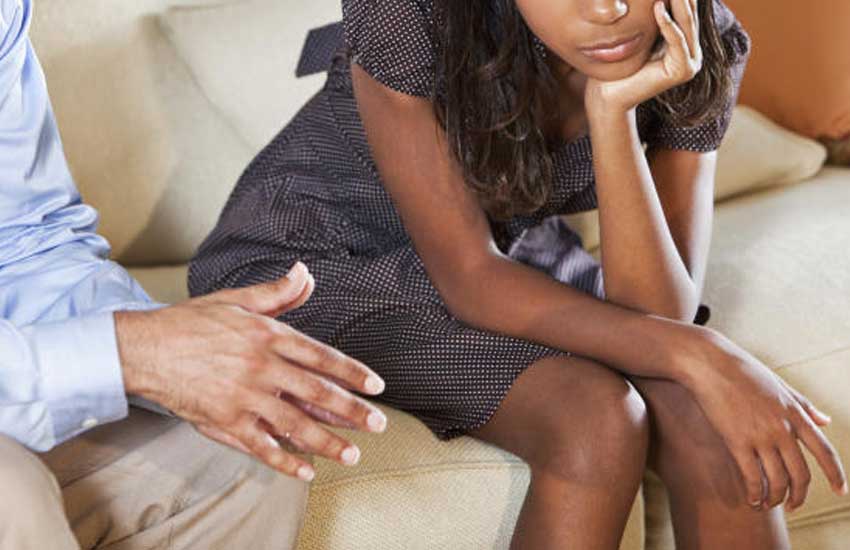 I read an article sometime last year titled - Parents to blame for university girls leading secret lives.
The opinion piece written by some concerned lecturers from the University of Nairobi could not have come at a better time.
It read: "The killing of university students (ladies in particular) in Kenya is becoming a common occurrence that is no longer raising many eyebrows.
"Drugs, illicit sex and the sponsor issue is really rampant. And when you ask them in class, they openly tell you, 'Maisha ya kuhustle si yangu'.
They want to live a good life and get lots of money at a young age.
"As university dons, we believe that in 90 per cent of these cases, parenting is to blame. Note that this has also got to do with the missing marks which affect most of the female students.
"The excuses have always been "sex for the marks" or "the lecturer wanted sexual favors" or something else."
As parents, we seem to emphasise and push our children for the national examinations: KCPE and KCSE. When they are admitted to university, we assume that they are now grownups and therefore can make the best decisions regarding their lives like we did our times not knowing that things have since changed.
The students have perfected the art of double life: at home, they are the cutest angels, the dearest, especially to the dads (fee-paying agents) portraying the image of people in total control of their lives.
However, on campus, the girls are daredevils spitting fire from smoking and snorting all manner of things financed by the sponsor aka sponyos who care less about the fate of this young ones (rotten society fabric).
The men are only interested in their egos being massaged to manage their failing health and to keep prostrates and heart seizures at bay. On a coin flip, the ladies are willing to do anything to get that dime to sponsor the orgy parties, drinking sprees, beach trips, iPhones, iPads, trendy wardrobes and the occasional trips outside the country (social media to blame).
The innocent girl you drop at the university in a village choir suit will not be the same girl whose graduation you will be lucky to grace one.
In all the cases we have handled, the fathers seem to have lost touch with their children.
The mothers on the other hand always have a clue as to what is going on but probably decide to hide it from their husbands for whatever reason (conspiracy-may stop paying fees). The advice we can give to parents is that times have changed, we have to get more involved with our sons and daughters.
Paying school fees is no longer enough! We need to get to know what is happening in their academic life and an occasional visit to the university registrar can give you some clues as to what is happening (note the students does not need to be aware).
Retakes, supplementary exams, special exams or missing marks, semester repeats are all red flags that you need to follow up lest he/she arrives in a coffin to say the least. May God help us and protect our children."
This was a well done article by a group of lecturers, and which was already published in most platforms.
I feel the government is also to blame for allowing too many universities to operate minus hostel facilities to house students. As such, young girls are forced to rent houses outside college - often in risky areas.
This is makes them start looking for working class men, and not hustling college lads who are always broke. Yes, they are over 18 years, and one can't do much, but are they ready to face the harsh reality of life.
So the next time your daughter comes home with an iPhone, yet you pay her school fees, rent and pocket money, take time to ask where she got the gadget. As parents, let us do our bit and leave the rest to God.
@AineaOjiambo
JOIN THE CONVERSATION
next