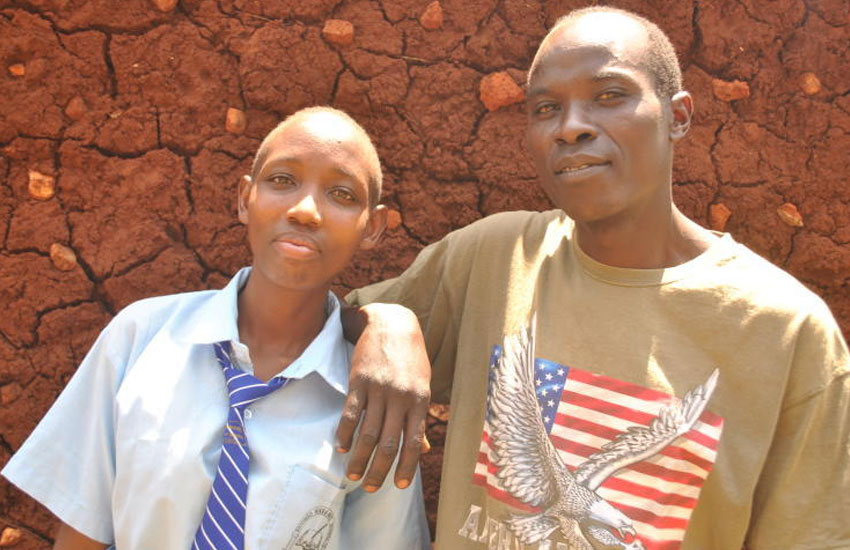 Monica Achieng Okello from Buchero Eshiongo village in Khwisero sub-county got married at the tender age of 13.
Her parents separated when she was three, leaving her under the care of her maternal grandfather and well-wishers in Nakuru town. Growing up was tough and despite being a bright student as per her primary school report cards, she has lived one hell of a tough life.
Akello's problems started when she was only nine; a neighbour, well-known to the family defiled her three times in a span of one week.
"He always threatened to kill me if I told anyone about him. I was in pain and when I revealed what happened, he was arrested and charged but released on bond. He started baying for my blood, forcing me to relocate to my rural home," Akello told The Nairobian.
When her jobless mother learnt of her predicament, she enrolled her at Bukwala Primary School but a year later, Akello transferred to Mushiangubu Primary School after fellow pupils learnt of her defilement and started isolating her.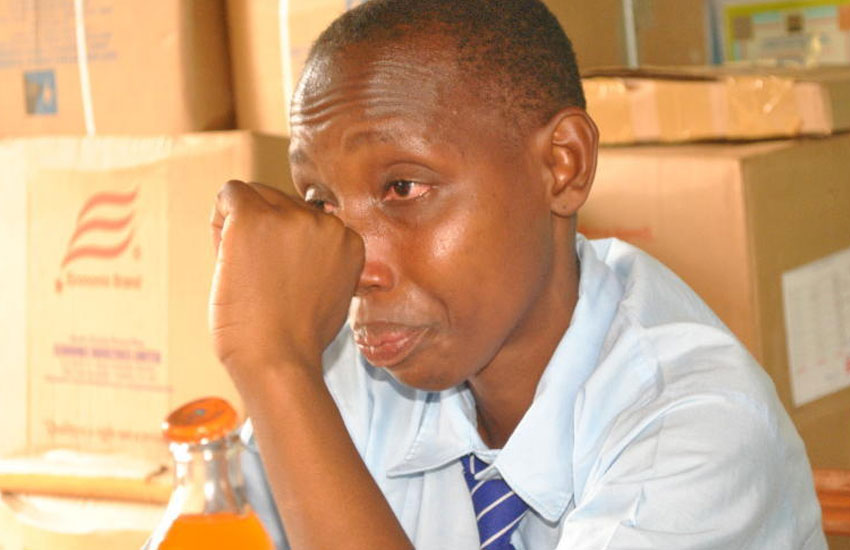 Akello now aged 29, has not given up in life. The mother-of-four children and form one student at Shiongo Secondary School in Khwisero sub-county, believes she can still become a medical surgeon which has always been her dream.
Juggling being a wife and mother, a student and a cook at the school where she goes to school to raise tuition fees of Sh8,000, paints a picture of a determined woman who will stop at nothing to get what she wants.
"When I was in class five, my mother was hospitalised for two years. She later died. At 12, I became the breadwinner for my family and started taking care of my younger sister who was four," said Akello.
After the death of her mother, Akello started doing menial jobs. She met Antony Muyale now 39 years and her current husband. He would give her money and food to take care of her younger sister.
A year later, Akello said she became pregnant and gave birth to a baby boy who is now in class six.
When relatives learnt of their affair, "Muyale was arrested and arraigned in court by my maternal uncles. I pleaded with the court to release him since he was taking care of me and our baby and that we had not planned for the pregnancy."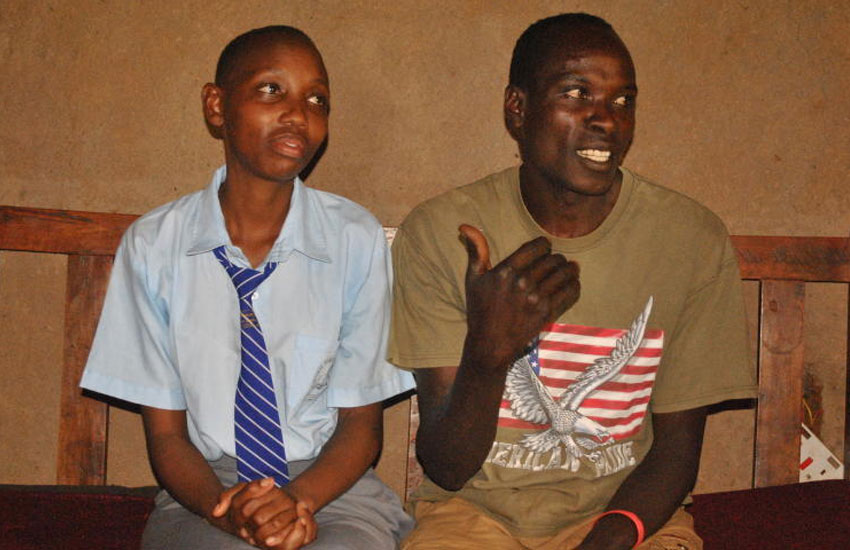 They agreed with her uncles who had declared her an outcast and settled out of court on condition that Muyale marries her.
To support her young family, Akello secured a job at Shiongo Primary School in 2015 as a cook for Sh2000 a month.
"This was my turning point after teachers realised I still had the thirst for education. They registered me for Kenya Certificate of Primary Education (KCPE) exams in 2018 and I scored 234 marks despite having dropped out of class 13 years ago.
She added: "In the morning I would make food for the pupils and after serving them go to class in the afternoon. My three children were at the same school but that didn't bother me," said Akello who is now a form one student. Fellow students and teachers have embraced her.
She also has the backing of her husband Muyale who does menial jobs to raise part of the tuition fees and take care of their children. Teachers at the school help in paying Akello's fees, buying books and school uniform.
"I cannot get a well-paying job since I am a class five drop out," Muyale told The Nairobian.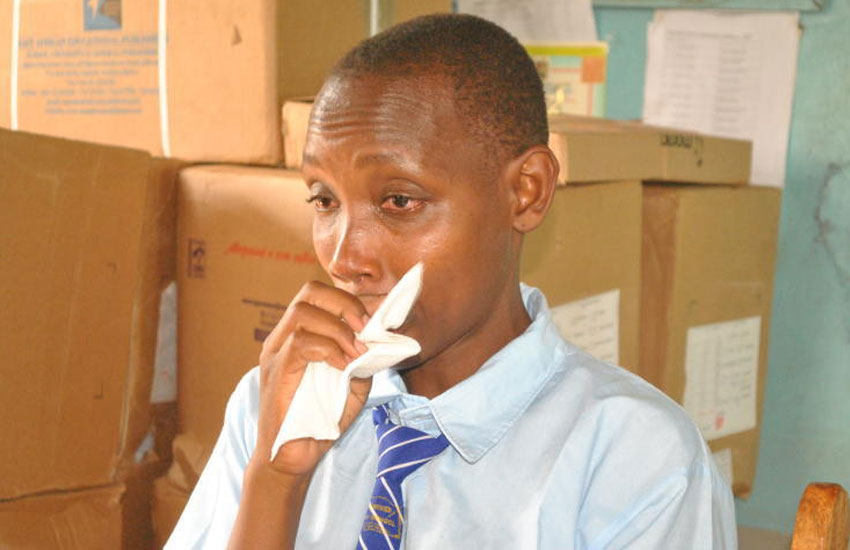 Shiongo Secondary School Principal Reuben Achoki Nyauma has nothing but praises for the mature student who is, "disciplined and hardworking." These sentiments are shared by her class teacher, Amos Oyoko.
"Balancing between motherhood and school is challenging. Now that she doesn't have a young child we want to admit her to the boarding section where she will have enough time for studies and later see her family during weekends," said Achoki adding that boarding tuition fees is Sh32,000, money which Akello and her husband have no capacity to raise.