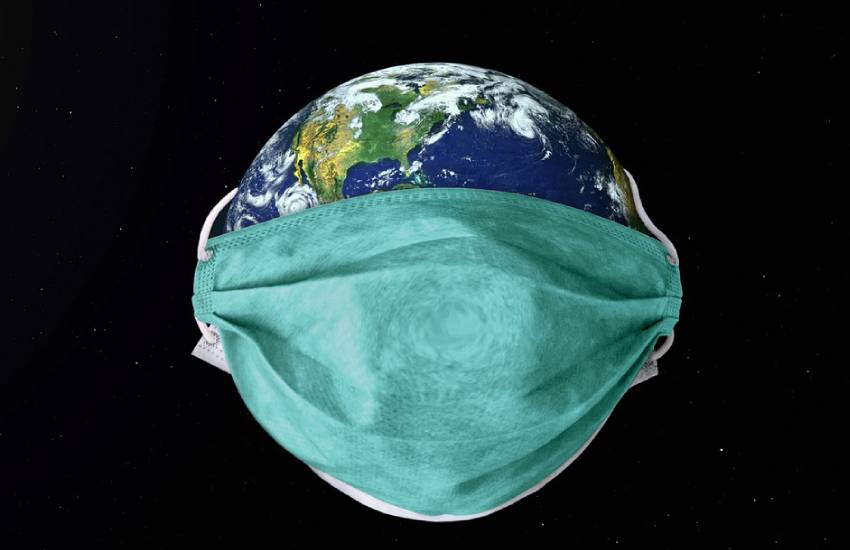 A fortnight ago, a WhatsApp message went out to a close-knit friend group including several watching as President Uhuru Kenyatta confirmed two more cases of coronavirus in the country. The first case was reported on March 13, and two days later, the President ordered the immediate closure of schools to curb the spread.
"Guys, I don't think I have enough drugs to get me through this quarantine…Help!"
The words betray very real anxiety among many city dwellers and their dealers.
Earlier in the week, that same circle of friends convened at a bar in Westlands. The night was sparked with suspicion that restaurants, bars and nightclubs would all be closing in the days to come. Two friends of the nervous texter gifted that person from their own supplies and joked about stockpiling weed, pills, alcohol and vape flavours.
While these users were drinking at one of the many bars and restaurants full to capacity, many equally dismissive of the recommendation by the Government to remain inside unless absolutely necessary, street dealers were conspicuously absent. A bouncer at a popular club said "Yeah, the guys sort of hung around for a while, and then went home. I almost feel bad for them."
But, for dealers who deliver, especially those with an affluent clientele, "business is booming."
Read Also: 82,000 - U.S. has most coronavirus cases in the world
Industry is on fire
While many business owners across Kenya and the world over are seeing their profits flatline, some industries are on fire as demand spikes amid coronavirus outbreak. Proprietors are scrambling to meet demand, ramping up deliveries to customers spending more time at home.
These are consumers accustomed to having access to whatever they want, whenever they want it – so it's no surprise toilet paper, hand sanitiser and food aren't the only things flying off the shelves.
But even as dealers are stocking up, customers are doubling and tripling their usual orders in turn straining the supply.
"I'm not really worried about the supply, regardless of this current situation; scarcity is always a factor," intimates a dealer.
The average price for a G-bag of weed is Sh1,000. It can last as long as a week depending on consumption.
The dealer, whose clientele includes some of the people in that WhatsApp chain, also revealed that customers don't want to see them arrive masked or gloved as it causes paranoia.
"No, I am not wearing gloves into people's apartments. They don't care," he says.
Read Also: Break 7pm coronavirus curfew at your own peril- Kenyans warned
Customers continue to invite them in, the dealer, describing trade as very much 'business as usual', in fact, busier than usual.
The longer people are confined, the more comfort many take in their habits.
Corona is surviving the coronavirus
It's officially: The sale of Mexican pale lager, Corona Extra hasn't been impacted by its unfortunate name association. In fact, going with current trends, the virus has more likely helped the brand as it keeps it front of mind.
The longer people are confined, the more comfort many take in their habits, as such, the Covid-19 pandemic has its share number of surprising winners.
"Whenever there is a crisis, there is opportunity," says the manager of an online booze delivery company, who sought to remain anonymous.
"Our sales have tripled in one week. Whereas in the early days it was supermarkets besieged with people trying to hoard toilet paper and sanitisers, the rise in the number of cases means there are new priorities. Calls and customers this week lined up in their dozen - our sales beat orders for Christmas and New Year's, which are usually our most popular days."
One local bartender from Electric Avenue insinuated "People are having more than just alcohol. Cigarettes are going to non-regular clientele. The tolerance for this quarantine is through intoxicants."
As Nairobians are forced to work from the comfort of their homes, the memes on their productivity during this period have been flying all over the net. Part of this 'laxity' is because of the resides' luxury of people's homes, and this experience is made sweeter with an abundant stock of Nairobian's favourite antidotes. In fact, some are so bored they have time to try new portions.
"I am in expansion because the demand for more stuff than weed is being requested for. From weed strains, anti-depressants, people want to explore more and this means more work and business for us," said a popular Kilimani-Kileleshwa peddler.
The leafy suburbs of Nairobi will see a healthy upturn in the dark business economy during this quarantine as social distancing and isolation is only drawing closure between users and their favourite intakes.
Deeper in the rabbit hole
"Many quarantine babies will be made." reads another popular tweet.
Sexual pleasure is another high that many are quite fond of.
While some may be hunkering down, wearing the same jammies for a week now and turning into couch blobs, the pandemic hasn't stopped people from swiping left and right. In fact, mobile dating apps are on overdrive with 'quarantine partners' seeking out each other.
"There are cute guys on my Tinder right now. The traffic is crazy; the options are all there. I think this time I might mess around and actually find a husband," says a young lady who resides in Roysambu.
Sponsors are scouting more and more and the quarantine is endorsing sites like Tinder immensely. In fact, Tinder is rolling out its Passport feature, typically reserved for the platform's subscribers, for free this week, until April 30.
Digital technology has gained more prominence in the coronavirus aftermath, and this already shows in the record rise in Netflix's viewing figures. Over the past seven days, Netflix (NFLX) has risen by just over 20 per cent, climbing from $298.84 (Sh31,796) on March 16 to $360.27 (Sh38,296) on March 23.
Over the weekend, the streaming provider announced that, over the next 30 days, it would reduce overall bandwidth consumption by 25 per cent in Europe, in order to meet rising demand.
Read Also: Kenya receives coronavirus test kits donation from Jack Ma
Adult entertainment site, Pornhub hasn't been left on the sidelines either. After offering free subscriptions in Italy, Pornhub is making its subscription-free for everyone across the world with a view to help to flatten the curve amid lockdowns around the world.
So there you have it, as one door closes, another opens - and people are sure to cash in, pandemic or no.
JOIN THE CONVERSATION
next