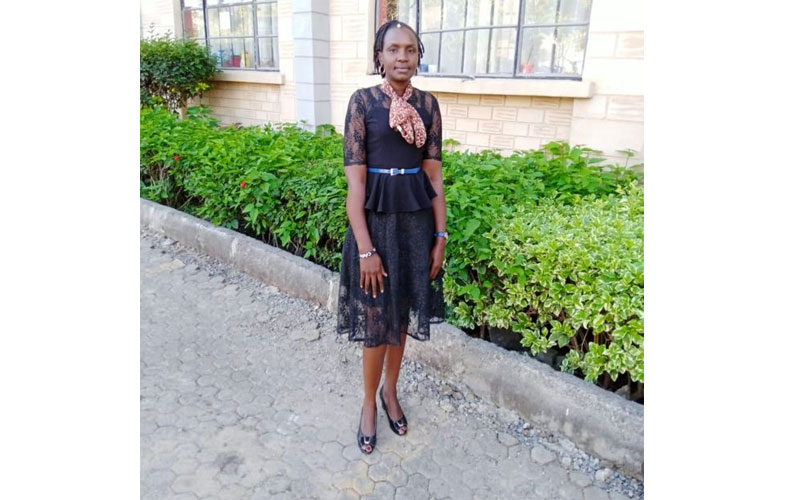 Caro Nduti, a mother of two, has narrated how she ended up sharing her husband with a cousin who she regarded as a sister.
According to the 39-year old, she knew her husband from their childhood days as they attended the same church. Little did she know the misery he would later bring her after they ended up in a marriage.
After finishing her high school education, she ran into him in 2002 when she joined college.
He would often visit her at school and they started courting before moving in together and started living as husband and wife.
"He pleaded with me to get pregnant before completing my studies as he was worried that I would leave him soon after graduating.
READ ALSO: How I busted dad in bed with my husband
"I loved him so much and since I was quite young and naïve, I agreed to bear his child," she narrated to BBC's Anne Ngugi.
By the time she was finishing college, Caro was several months pregnant and her lover's family recognised her as his wife.
"My husband attended my graduation ceremony with several members of his family. They came with a vehicle to pick me up and that act made me feel loved," she said.
In December 2003, she delivered a bouncing baby boy and according to Caro, her husband was not only a terrific father but also a great dad at that point.
In 2006, she gave birth to their second child, also a boy.
Worrying behaviour
It was at that point that trouble began.
Caro started suspecting her husband of cheating on her with other women but feared confronting him.
"I reasoned that since he was a good provider and I lacked nothing, he could do whatever he wanted. I knew having a husband demanded perseverance," she said.
Surprisingly, Caro knew some of the women her husband was bedding and at times, he made no effort to hide his philandering ways.
"At times, I knew the women my husband was sleeping with and we would even drink and eat with them in entertainment spots. My husband felt I was too fearful to ask any questions."
Dating her cousin
Being an orphan, Caro was raised by an aunt. After one of her cousins she grew up with finished school, she sought to look for work in Nairobi and she visited Caro's home, marking the beginning of the end for her marriage.
"I remember my husband calling and informing me that he would not be returning home since he was spending the night with my cousin. I had no choice but to persevere."
According to Caro, her cousin would often send her hurtful and abusive text messages.
READ ALSO: My husband kicked me out, married my daughter – woman
When she showed the abusive messages to her husband, he would get angry, saying that he saw no reason why her cousin shouldn't abuse her.
After their families discovered the illicit relationship between Caro's husband and her cousin, they opposed it but the cousin would hear none of it.
In 2008, Caro decided to leave the two to their ways and moved out of her house.
However, after a while, he husband came looking and they reconciled before moving in back together, despite him still seeing her cousin with whom he had sired two daughters.
In a bid to keep the peace, Caro was ready to take care of her stepchildren.
The last straw was when she later found out that her husband was also cheating with their househelps.
READ ALSO: Resident shocked as Busia man marries mother and daughter
One day, she left him never to return.
"It has taken a long time to accept myself and view myself as a beautiful woman. I really wanted my children's' father to be part of their lives but his philandering ways were too much."
According to Caro, she has since forgiven her cousin and husband who still live together as a married couple.