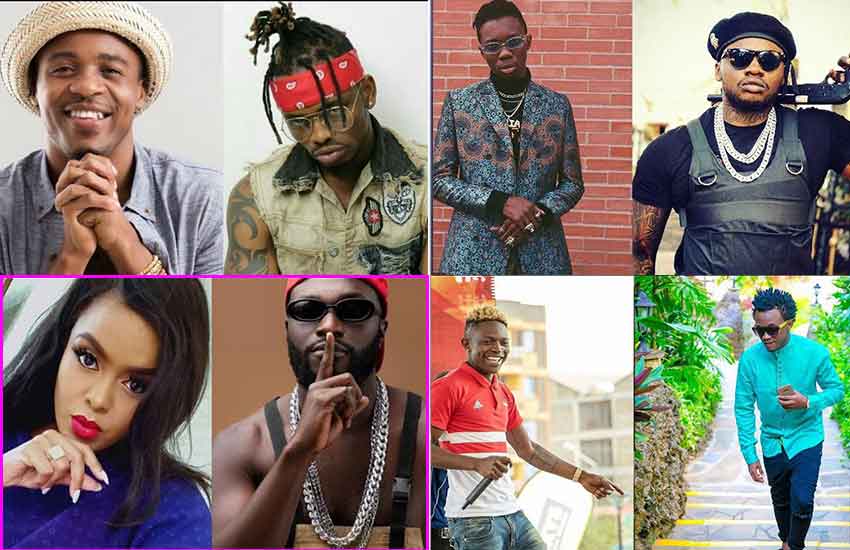 Celebrity rivalries, especially in the entertainment industry are completely inescapable. The drama is what makes the industry even more worthwhile.
The politics of diss tracks aside, here is a list of celebrities that have artistically brushed shoulders and flavoured the industry with raw passion and enviable talent.
Ali Kiba and Diamond Platnumz
Popular Tanzanian singer Ali Kiba and his fellow compatriot and music counterpart, Diamond Platnumz have had one of the longest living beefs in the history of Bongo music.
It is not clear what started the misunderstanding between the two artists with their fans constantly asking for a truce.
The beef was reignited in 2019 after Diamond Platnumz invited Ali Kiba to his annual Wasafi Festival show.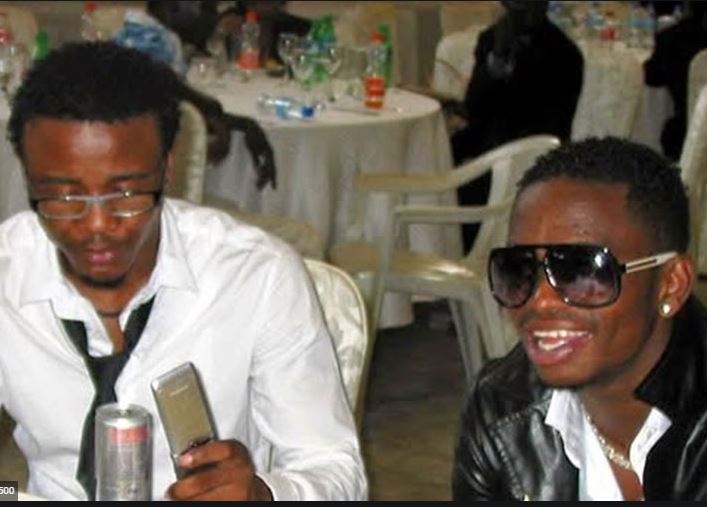 Feeling mocked, the visibly angry Kiba warned the Wasafi Classic Baby (WCB) CEO from mentioning his name and threatened to expose him if he didn't keep him out of his business.
"Mwanaume huwa anaongeaga mara moja tu sasa ukitaka nikuweke uchi watu wajue unayonifanyia hata kwenye hilo tamasha hatokuja mtu sasa tuishie hapo nakutakia tamasha njema Diamond Platnumz," wrote Ali Kiba.
Khaligraph Jones and Blaq Bones
Beef between Khaligraph Jones and Nigerian rapper Blaq Bones started after the Soundcity MVP awards where Khaligraph was awarded the Best African rapper.
Taking to his twitter Blaq Bones disputed Khaligraph win claiming that Sound city had confused his name with the OG's since he considered himself the best and not Khaligraph.
"Somebody tell Khaligraph that I'm still the best rapper in Africa Sound City got it wrong. Diss track in the morning, you know what I mean," tweeted Blaq Bonez.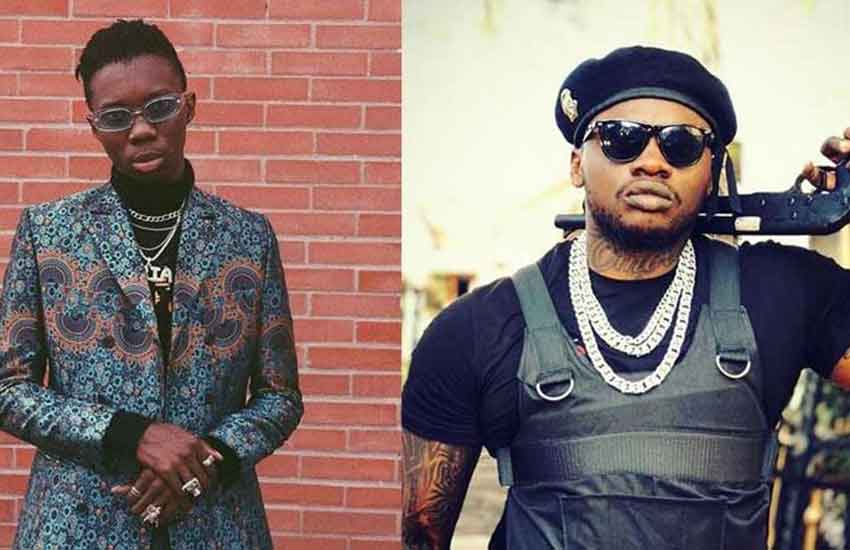 The Nigerian rapper's tweet did not sit too well with Khaligraph fans who attacked him and forced him to apologize.
"Lmaoo I'm kidding about a diss track oo. Wtf you people are taking me too seriously. Congrats Khalipgraph Jones. And I'm sorry," he tweeted.
Responding to Blaq Bones apology, Khaligraph issued a statement saying he would be releasing a diss track aimed at all Nigerian rappers, which he delivered as promised.
Naiboi and Avril
Remember Naiboi's song, 2 in 1, featuring various Kenyan artistes? Yeap.
According to reports, the beef between Avril and Naiboi started when during the songs video shoot, after Avril rudely refused to take part in the visuals, despite Naiboi's efforts.
In her defence, Avril explained that she was in the hospital at the time and couldn't make it to the video.
"I couldn't. I was unfortunately in the hospital. I didn't feel like getting into it with him. Let people do what they gotta do," she said.
In an interview shortly after the release of 2 in 1 video, Naiboi revealed that he was greatly disappointed by Avril.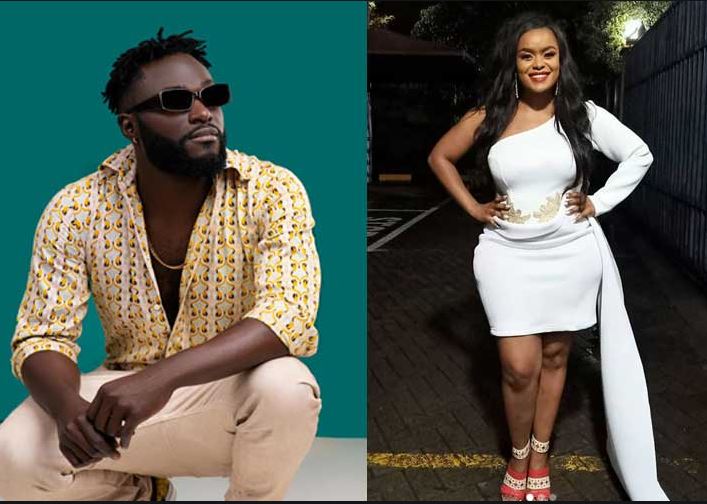 In a recent Instagram post, Naiboi asked his fans to suggest female artistes they would like him to work with but warned against anyone mentioning Avril to him.
"Which female artiste would you like me to collaborate with?" he posed to his fans, adding that "Let me know anyone and please let me not hear of Avril," he said.
Avril was tagged on the post by her fans and in response commented saying,
"Just got tagged in this! Dude to what extent did I break your heart? 2020 does not want 2018 grudges, holding on for two years? Lord. I'd hate to be your chic. Forgive and forget," wrote.
"@theavieway that's why you have your own IG account, enda uandike hizi vitu huko…ps that's why you're not my girlfriend," Naiboi retaliated.
Bahati and Mr Seed
Moving on to the gospel music scene, EMB Records boss Bahati and his former signee and best friend, Mr Seed, are not seeing eye to eye. This is after it was alleged that Bahati called the cops on Mr Seeds expectant wife sometime last year.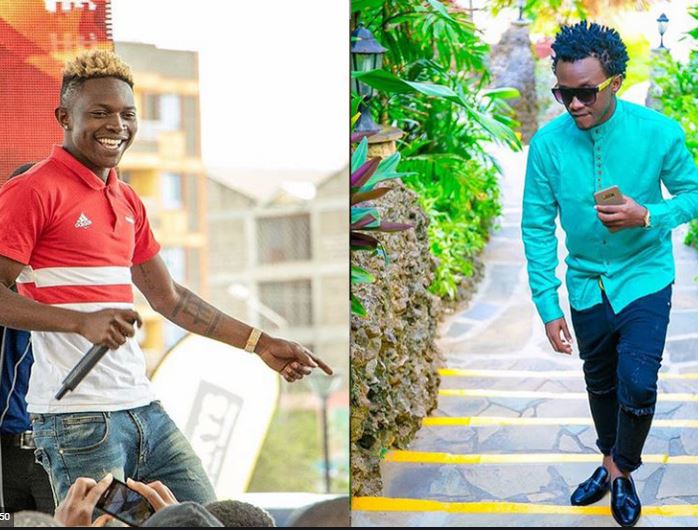 It is not clear what brought about the confrontation but it was clear Mr Seed was the least pleased. As a result e quit Bahati's record label and cut all ties with him including their friendship.
Not long after Bahati during an interview accused the singer on Live TV of owing him millions of money. Angered by the claims Mr Seed warned Bahati against peddling lies about him and take him to the police.
"He (Bahati) has gone on TV with allegations. He is very disrespectful calling us boys. I am not going to engage in petty fights. In his mind, he thinks I am sleeping hungry. If you owe someone some money then they should take you to the police station," Mr. Seed told Kiss 100.