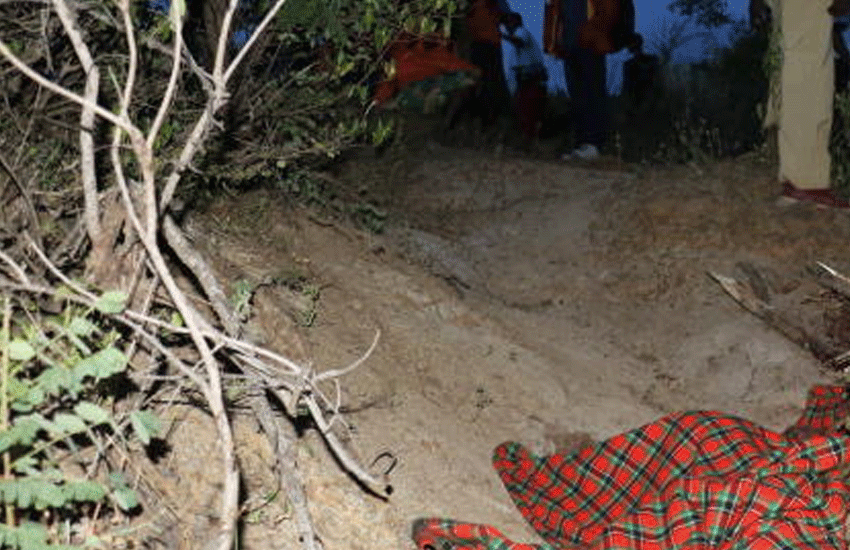 Police in Subukia are pursuing a woman who allegedly beheaded her husband in Mbogoini village.
The woman is said to have chopped off the man's head on Tuesday evening after a domestic quarrel.
The body with the severed head was discovered in a bushy woodland at the border of Nakuru and Baringo counties.
Read Also: Eldoret woman arrested after husband's body is found in sack
John Matoi, a neighbour, said the woman ran to his home in a panic and disclosed what had happened.
"She came panting and said she had badly hurt her husband. We thought he was still alive and rushed to the scene carrying water only to find him dead," he said.
Subukia Police Commander Edward Imbwaga said police are looking for the suspect.