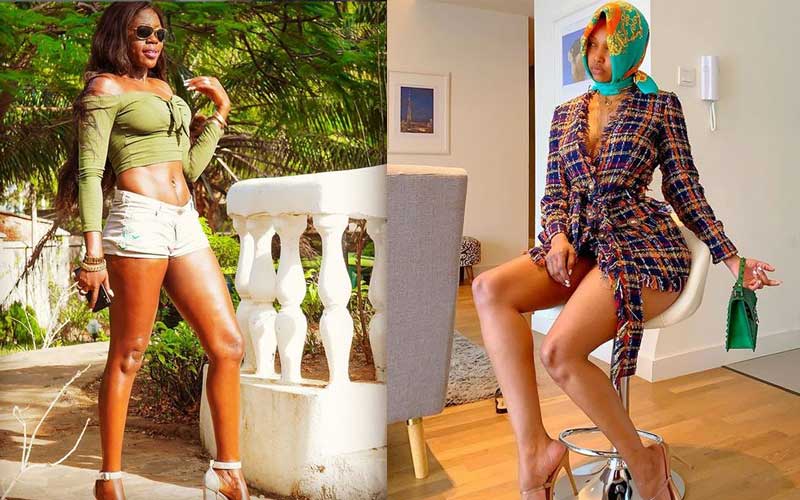 Huddah Monroe has weighed in on a viral bedroom video alleged to be Akothee's.
Taking to social media, Huddah expressed displeasure saying that the alleged sex tape was perhaps the worst she has ever seen.
"Never watched something so tasteless. I returned it to the sender. They asked why, I told them to watch again and ask themselves why they sent it to me," she wrote.
The petite model went ahead and joked that if indeed the woman in the clip was Akothee, then she needed to do a rematch to drop a sex tape that befits her vitality.
"Never watched a sex tape that was so flat like that one you all claiming to is Akoth. It can't be her with all the energy she has. If it's her she needs to rewind selekta video. And start again. We need action," posted Huddah.
It's not me
Akothee vehemently dismissed claims that she is the one in the video doing rounds on social media, adding that Kenyans have now gone an extra mile to get on her nerves.
She warned Kenyans against peddling lies about her life. The singer, who is not new to controversy also said that she is getting to the bottom of the matter.
"Stop running away from reality, and sending rubbish in my inbox the sex tape taking rounds is not mine. That a** is far away from my 1 kg although it looks very beautiful especially with the stretch marks. The blue bedsheet looks like some guest room in some I don't know which area. Come on, you all know my standards b*****," she said.
"As for those sending the same to my children, what do you want to achieve, you think they don't know their mother? You who is a fool," she added.