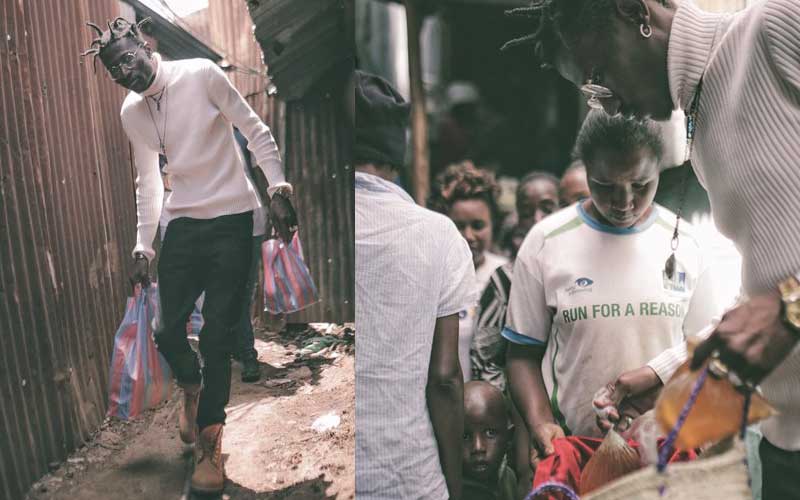 Kenyan rapper Henry Ohanga alias Octopizzo has donated foodstuff to the less fortunate in Kibera slums amidst the COVID-19 outbreak.
In an initiative dubbed Kibera Food Drive, the rapper went around the slums giving out food. He thanked those that had helped in the food drive cause, which will see many Kibera residents get food.
"In every community, there is work to be done. In every nation, there are wounds to heal. In every heart, there is the power to do it, thanks to all who were part of making the #KiberaFoodDrive in Silanga a success," he wrote.
The Wakiritho rapper recently stunned many after offering a reporter a roll of marijuana during an interview. When asked why he was advocating for the drug, he simply pulled out a joint.
READ ALSO: Kenyans who have epitomised kindness amid COVID-19 pandemic
Handing it to the reporter, he asked him to try it and see if he'll change into a violent person, adding that those were just stereotypes.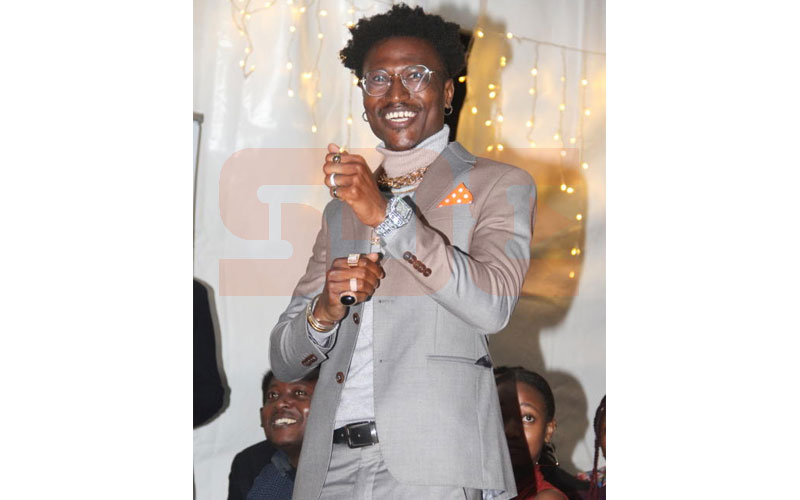 Graduation
In 2019, Octo graduated from Harvard University in Cambridge, Massachusetts (USA) upon completion of a course in leadership, organizing and action. Taking to social media, he expressed his gratitude towards the Harvard management for allowing him to study at the institution.
The Noma Ni rapper attended the Harvard Kennedy School at Harvard University from February 4, 2019, to May 20, 2019.
In a previous Interview, Octo once mentioned that school was the main reason behind his silence in the music scene.
Earlier in September 2018, Octopizzo graduated from the University of Pennsylvania, where he was pursuing a course in social impact strategy.
JOIN THE CONVERSATION
next