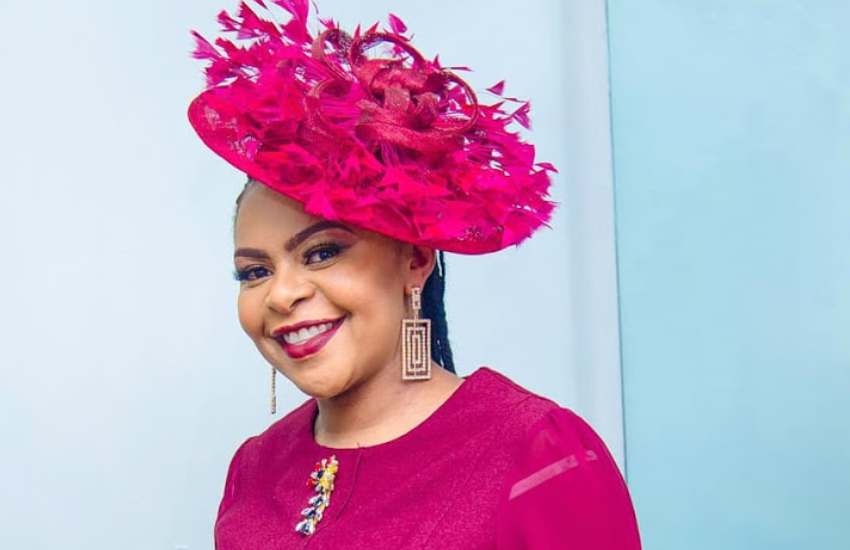 Gospel singer Linet Masiro Munyali, better known as Size 8, has a lot to be thankful for.
Using her grass to grace story as an example, Size encouraged her fans to be hopeful and take a cue from her life that nothing is permanent and why giving up is not an option.
In a widely shared post, the mother of two recalled her struggles to make ends meet, when she could hardly afford basic necessities.
"I love you, Jesus, you have carried me thru it all woi forgive me for murmuring and complaining forgive me for not seeing just how far you have brought me and how much you have graced me changing my story wow I bless you Jesus none like you.
"From never affording sanitary pads to my face being on a pack of pads. From lacking bus fare to owning my own car. From lack of food to a full tummy how I bless you Jesus My God of all creation my life belongs to you," she wrote.
Size 8 went on: "What am I trying to communicate to you guys is this manze God anaweza change life yako please usi give up. My life is a testimony it's just not about the physical body you see only but more so much more in my life God has done wonders am almost in tears as I write this. Let's give God glory...."
Read Also: Trolls have never shaken our marriage - Size 8 opens up
Lowest moment
The Afadhali Yesu crooner and her husband a year ago hit rock bottom after they lost their second child. In an interview, Size 8 admitted to being angry with God.
"I was so angry...my faith in God has been greatly tested...But what the holy spirit reminds me is this 'Linet trust in the faithfulness of God trust in His perfect love for you. He knows what's best for you Linet.'
"So to all the women who have gone through the same I will tell you this God loves us and He knows what's best for us. And let us trust in His faithfulness," shared Size 8.
Miracle
When she conceived again, she described the pregnancy as the most difficult and noted that the birth of their second child, a boy, was a miracle.
"For me, getting here is a miracle. I almost died several times because of this pregnancy. It does not matter whether you have Sh10 million or Sh1 million; if you do not have life, you cannot enjoy what you have," narrated Size 8.
According to the 'Pale Pale' songbird, she went through several, serious bouts of worrying blood pressure spikes and other health issues.
"I used to feel a sharp pain as if oxygen was not getting into my brain and started convulsing. At some point, I started getting minor strokes where my left side was completely paralysed. I remember being taken for MRI scans.
"They were trying to find out if I had organ failure. They changed my medication and directed me to see a heart physician, where I was given some medicine and told to report back regularly for check-up. My pressure, later on, normalised a little bit," shared Size 8.
Read Also: Size, Dj Mo tell it all, reveal why romance is not everything
After the baby was born, he was rushed to the Neonatal Intensive Care Unit (NICU).
JOIN THE CONVERSATION
next