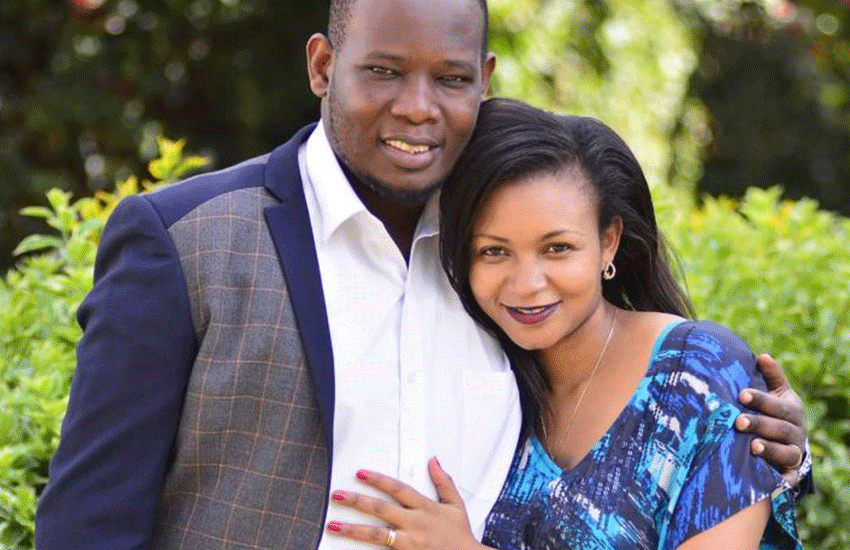 Celebrated gospel singer Roy Smith Mwatia aka Rufftone has opened about his wife's decision to make a comeback.
According to Rufftone, his wife Susan Njoki alias Krystal had stopped singing because of family engagements.
"My wife had stopped singing because of family engagements. We were newlywed and children and spending time with each other took a chunk of our career," he said.
Krystal, who is now gearing up for a sensational return to the music scene, was an artist before the two tied the knot.
"She sacrificed and chose to concentrate on our marriage. Once a singer always a singer. Once you have been bitten by [the] music bug you cannot avoid it and it has been burning in her since then. Just because the family came does not mean her career entirely stopped" added Rufftone.
Rufftone added that Krystal had been longing to go back to producing music.
"I am the one who told her to come back but she also had wanted to. I am 1000 per cent behind her because of the sacrifice she made for us and our family. The guilt on my side was overwhelming. Nowadays women focus most on career and not family," he told Word Is.
Praising his wife, the Tsinyanga Tsiwere hitmaker noted that it is hard to find a wife who puts family before career.
"When you get a wife, who focuses on her family and not her career, it would be the most dishonourable thing not to support her," he said.
"Because of that, I am behind her. We are working on a project and it will be ready by 2020. Her fans have been committed to her and tell her [they're glad] she is back."
JOIN THE CONVERSATION
next