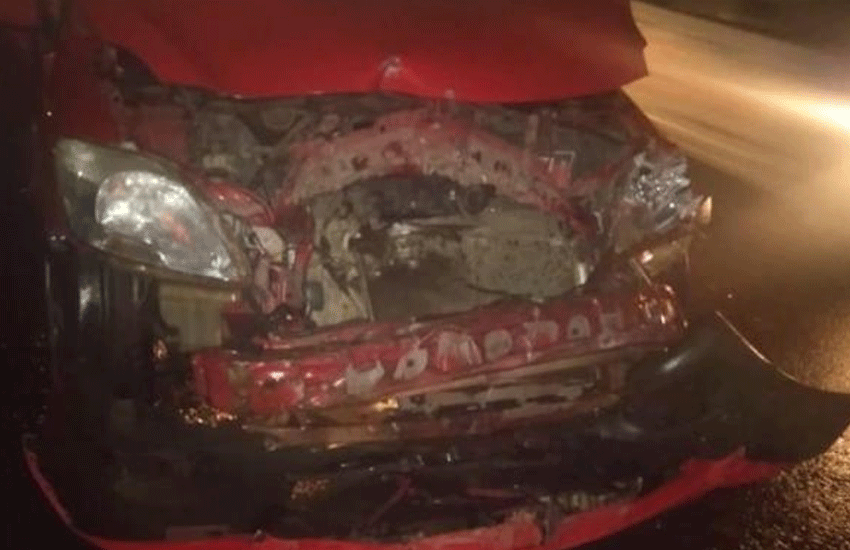 One of Kenya's leading turn-tablists, DJ Patchez The Mixboss, his wife and Tahidi High actor Omosh were involved in a car accident over the weekend when they hit another vehicle on Saturday night.
The trio was coming from a friend's wedding where Omosh was the MC and Patchez was the DJ of the day when the accident happened.
Although no one was injured, the car was written off.
Read Also: Why I left Tahidi high- Actress Jackie 'Jolene' Matubia speaks out
When Pulse reached out to the decksmaster, he confirmed that they were all safe and no one sustained any injuries.
"The accident happened just at Allsops after branching towards Outering Road. Since Omosh lives in Komarock and I in Tena estate I thought it prudent to drop him first before going back to my digs.
"But due to the heavy rains and poor visibility, immediately after joining Outering Road I rammed into another vehicle. God technically took the wheels and saved the day. Although the car was badly damaged we made it out safe, unscathed," Patchez confirmed.
JOIN THE CONVERSATION
next