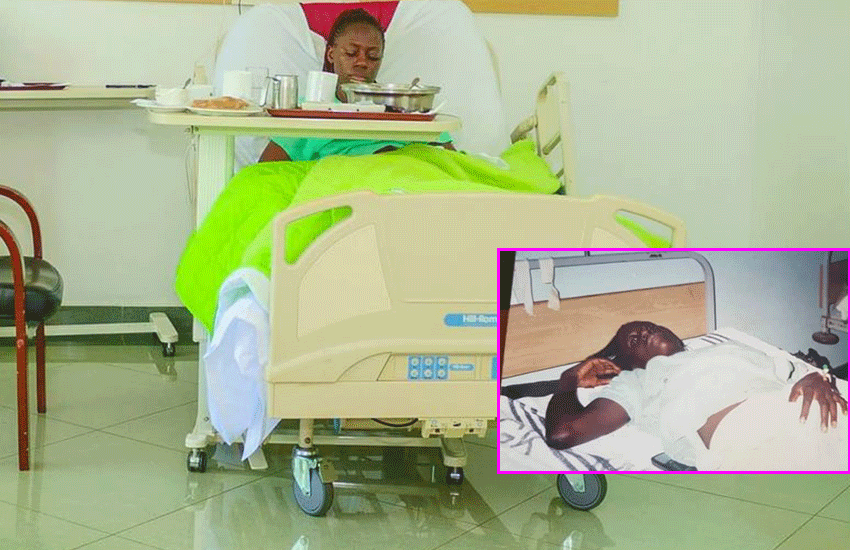 Days after being hospitalised at a Nairobi hospital soon after returning from Dubai, United Arab Emirates, singer Akothee has advised Kenyans against petted opulence at the expense of health care.
In an Instagram post to her over 1.5 million followers, Akothee stated that she is proud that she took an insurance cover having learnt a lesson on savings the hard way after falling ill 12 years ago.
Akothee warned that it is foolhardy to splash hard-earned cash on luxuries without making similar efforts to cushion one's self against unforeseen eventualities such as ill-health.
She reiterated that Kenyans must appreciate measures that are in place that protect and insulate especially when tragedy strikes. This route, she said, is way cheaper than the cost of living in a baseless state of elegance.
"Before you pop all the bottles in those clubs, slay like you got it all covered, buying all kinds of designers, and expensive hair and makeups tag me your insurance company, if you can't learn one or 2 things on this page, please unfollow me now , you can't repeat my class 2 times. Only waiting to correct my wardrobe. Understood?
"If a man or woman says he wants to buy you iPhone 12 tell him to give you that money pay insurance, lay your rent and but an android phone, you will still send him nudes, if you think of buying mzinga for 25k please remember insurance is that cheap, just bad habits don't carry to 2020, no one has your back but you," she posted.
Revealing what she was ailing from five days ago, the Rollam hitmaker stated that her body gave in to fatigue.
"This life, you can only occupy one bed at a time, bloggers don't scare my family and fans, I am not dead! My system just shut down, I will be back," wrote the mother of five.
A recurring condition that led to her hospitalization in 2018.
That same year, she lamented that 'ungrateful relatives' were one of the contributing factors to her breakdown.
"My kids even consult with me when they need to buy something expensive 'maaam! How are you! I was asking, I saw a weave going for 40k! Could you get me one when you are in spending mood?' This makes me happy. So why are peoples children sending me to hospitals?
"Why am I working extremely hard for ungrateful people? Why am I sad for the pregnancy and the labour pains that I dint bare! Why are relatives causing me so much pain! Is it because I am stupid? Do I owe them something! What and why am I exposing myself and my children to so much unhappiness and pain! I almost lost my life [because of them]," she wrote.
JOIN THE CONVERSATION
next