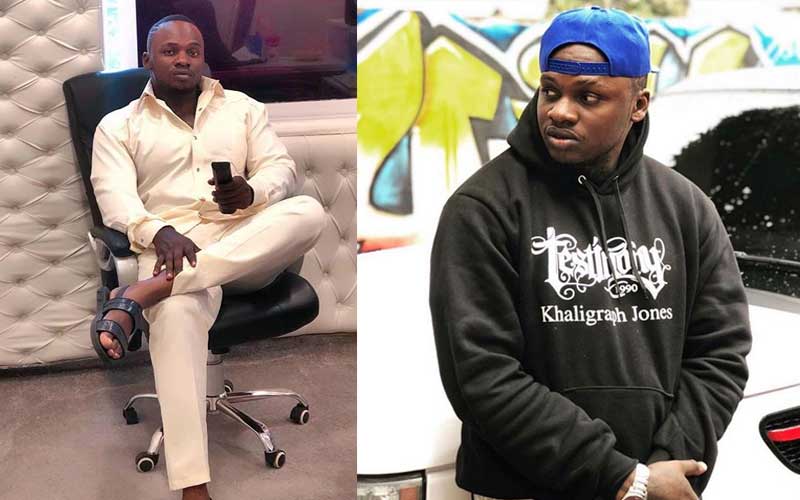 Khaligraph Jones has opened up on the pain of losing his late ex-girlfriend Ruby to suicide.
In a rather emotional freestyle rap video he posted on Instagram, 'The OG', as he is popularly known, says his deceased ex committed suicide after being diagnosed with HIV.
He went ahead to narrate how he and Ruby met, a sweet tale of young love at first sight when he was still in high school and she was in college.
''I started a conversation hoping I would see her later. So sad I didn't have a phone, I wrote her number on a paper,'' an unusually emotional Khaligraph narrated.
According to Khali, Ruby had no qualms dating a high school student and even though there were murmurs about their relationship, they gave them a deaf ear. The rapper also revealed that he had hopes of getting married to Ruby despite her being the older one in the relationship.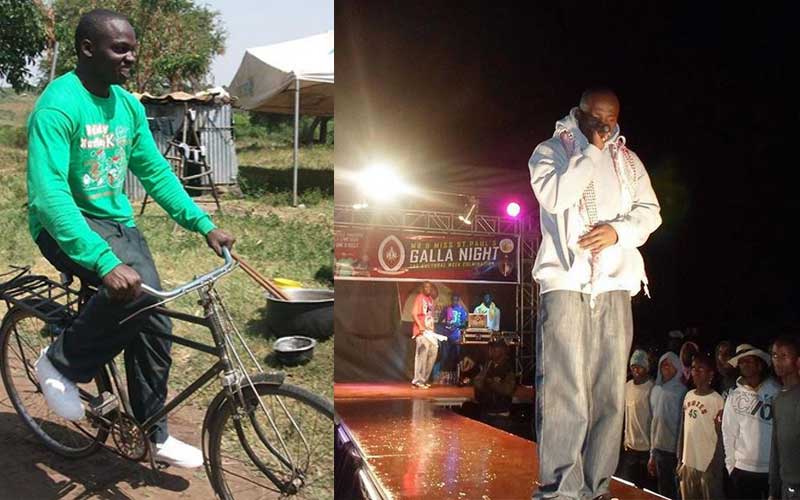 After school
Fast forward, he finished high school and did semi-skilled jobs including working as a bouncer, at a time when Ruby was already employed in Westlands, Nairobi. This meant that she earned more than him.
''….cause most of the time, ni ye ndio alikua ananipa fare, na hakuna day ilipita bila yeye kuniombea (Because most of the time she is the one who would give me bus fare, and she'd pray for me every day)'', the award-winning rapper-cum-entrepreneur said.
However, this did not last as things took a rather ugly turn. Ruby stopped attending church and started going out with wealthier men with Range Rovers.
Khaligraph said that despite talking to her, she did not pay heed.
"Two months down the line, Ruby hataki kuniona (She didn't want to see me). I was heartbroken I was almost in a comma. She moved from Buruburu straight to uptown Lavi (Lavington), kazi ni kugeuza tu ma sugar daddy (she was hopped from one sugar daddy to another)."
HIV, suicide
Ruby blocked his calls and Khali, then a despondent young rapper decided never to commit to any other relationship.
After three years, Ruby asked to meet up with Khali and he agreed but she stood him up, making him feel disappointment and stupid.
He later learnt from a Facebook post that Ruby had committed suicide after discovering she was HIV positive.
"You see Ruby committed suicide that same day we were supposed to meet after discovering she had contracted HIV", Khaligraph said. "She also left me a letter saying how sorry she was after we separated. Rest in peace Ruby."
The rapper, who recently became a father said that experience taught him a lot.
JOIN THE CONVERSATION
next