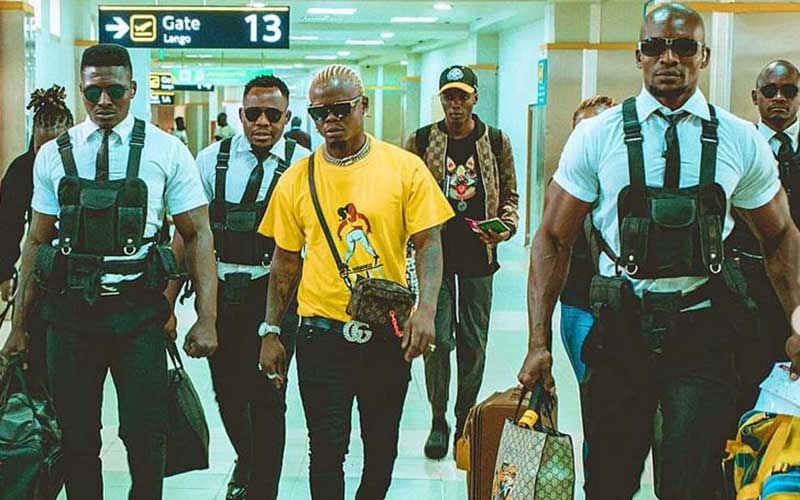 Entertainment journalists in Nairobi were left in shock after celebrated Tanzanian artist Rajab Abdul Kahali better known as Harmonize walked out of a press conference ahead of the release party of his new song 'Uno'.
What did not settle well with the journalists was the fact that, the 'Niteke' hitmaker had kept them waiting for more than one hour.
According to reports, Harmonize had scheduled the press conference for 11am. He then pushed it to 3pm. Just before the time, it was announced that the singer and his management rescheduled it to 7pm.
According to those present, the singer arrived an hour late (after 8 pm) with his crew and multiple bodyguards, who pushed people out of the way
"Thanks for the support you have always been giving me," Harmonize said.
Asked by the PR organising the interview about the "One on One" interviews he had requested for, the singer gave a big no as his bodyguards pushed the chairs to create way for the singer to get out.
It was explained that the singer's excuse was that he was late for a TV show, which was starting at 10pm.
Revelers were also kept waiting only for him to appear at 3am at the club where he was hosting a release party. According to those present, he only performed for one hour before leaving. No one was allowed to take photos with him.
One of the revelers said "I was denied the opportunity to take photos with him despite winning a free ticket which also included a photo opportunity with him".
Adding "The club photographer had told me to make sure that I dress well for the photo session which did not even happen, I was very disappointed"
No journalist was present at the club to cover the party as a sign of protest following the earlier incident.
Harmonize is currently on a tour to promote his new song 'Uno.'
JOIN THE CONVERSATION
next