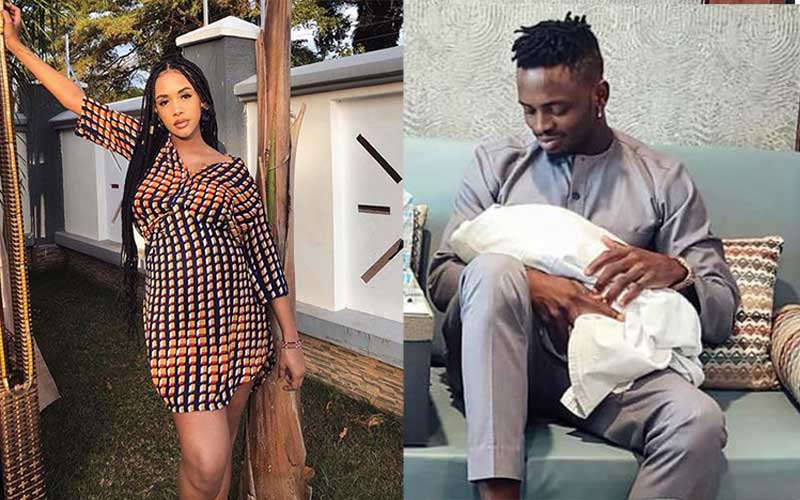 Kenyan singer-cum radio presenter Tanasha Donna and her Tanzanian boyfriend, Diamond Platnumz on October 2, 2019 welcomed their first child together.
Since their son's arrival, the couple made a decision to keep him away from the public until they feel it is the right time, a move Tanasha had communicated earlier on.
This however, has not kept the NRG radio presenter from talking about motherhood and her experience so far.
Taking to her Insta stories, Tanasha opened the floor for any questions her followers might have for her, which consequently revolved around her child and motherhood. Here are some of the questions fans posed at Tnansha:
Congratulations first. How does it feel being a mommy? What is your career goal this year?
"Thank you, it's the best feeling ever, I'm releasing my first EP Donnatella and I'm launching my first product that I won't get into just yet.
How many weeks did your baby come?
3.8kgs at 42weeks. See how healthy he is?
Do you sleep at night as a mum?
The first two nights yes. After that is when ish got real LOL. Exhausted but I'm loving it though.
How did you manage to flatten your tummy very fast after delivery?
Honestly speaking it all depends on each body type. Everyone is different and people have different genes.
Talk about the birth of your son
17 hours of labour, it was long, stressful and the pain was excruciating but when I look at him I would do it all over again. So worth it.
Do you wish to have more children?
Hehe one is enough for now. Maybe in the next 5 years or so.
Coincidence or destiny?
The couple's son was born on the same day as Diamond and they now share a birthday. Coincidence? Maybe but is so happens that Tanasha also shares a birth date with Diamond Platnumz's mother.
The singer threw a lavish Great Gatsby-themed birthday party for the two special women in his life where they also announced news of Tanansha's pregnancy.
"Mpenzi wangu Tanasha ana mtoto wangu. Soini maana ya kuficha fiche mambo haya," said Diamond.
JOIN THE CONVERSATION
next