It's been close six months since social media couple, Natalie Tewa and Moses Rnaze Mukiibi called it quits on allegations that Natalie had cheated, but not before airing their dirty linen in public.
Their dramatic break up which went viral on the internet not only broke the hearts of 'Bonnie and Clyde' fans but also resulted in Natalie losing her content on Youtube which she accused Rnaze of deleting.
The two, whose fallout was mediated by socialite Vera Sidika, reportedly agreed to go their separate ways with Rnaze taking up photography and Natalie going back to solo content creation.
This was until yesterday when Rnaze broke his silence on the matter and took to his Instagram to attribute Natalie Tewa's career success to his efforts.
In the Instastory post which has since expired, Rnaze claimed that he used to have a modelling company which he used to manage models.
"Long post alert, today I choose to speak my truth, seldom do ever do on social media. I have a talent and for many years I have ignored it but known of it. I used to manage models as some of you know, in my first company "Struct in Africa".
"I didn't plan to do this nor did I have a dream to ever do it but somehow the universe led me to this point," he wrote.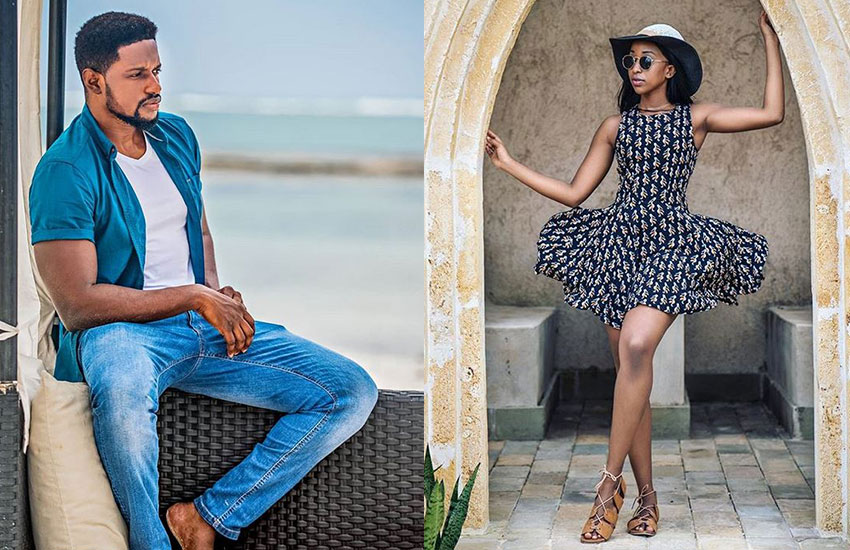 Rnaze narrated that he ignored his talent until he met Natalie, whom he says was an 'ordinary girl working at a construction company and helped her rise to where she is'.
"Again I ignore this talent till I met "Natalie Tewa". I met an average girl working for a construction company but I saw something totally different…I saw a superstar…and even though I was reluctant, I did it.
"I did that thing I can't explain or put down on paper and once again magic happened," Rnaze continued.
Dating rumours
Rnaze's confession comes a few days after reports emerged that Natalie Tewa had allegedly moved on with gymnast Frankie JustGymIt, a position they both denied.
Taking to his Instagram, Frankie, who broke up with his baby mama not too long ago, stated that claims that he was in a relationship with Tewa were 'far fetched.'
"Good morning guys just want to address a few things. There has been rumours and speculations which we tried to ignore but it's getting out of hand. Not every woman that I talk to, work with or post is in a relationship with me. Kindly let us be mature about this."
"Natalie Tewa... This story is too farfetched" he wrote.
On her part, Tewa- who was out of the country at the time, also took to her Instagram where she expressed shock and dismissed the dating rumours as baseless.
JOIN THE CONVERSATION
next