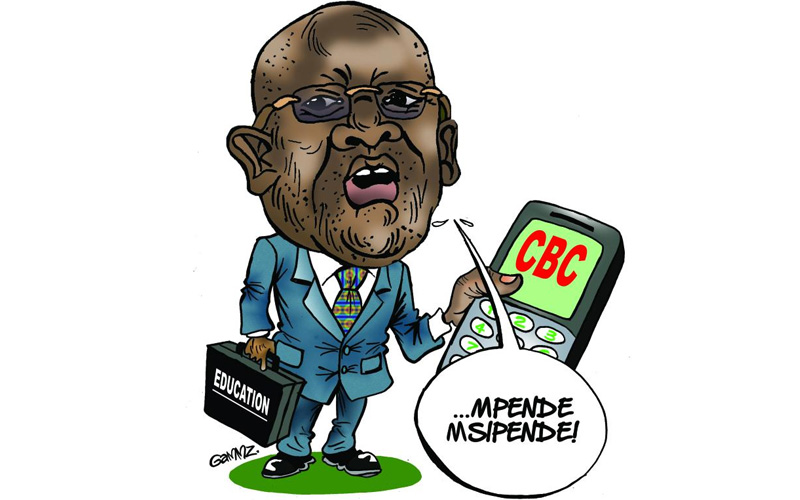 This examination, KNEC reassures us, will not determine who gets to join Class Four or anything like that – it will, instead, merely assess the level of the child and help teachers understand what their pupils know – or do not know.
The hope is that this information can be used to focus teaching efforts further. Helping them engage with the learners more and moving the emphasis away from just recalling information to something that the KNEC calls "thinking critically".
What a load of tosh! In most of Kenya today, a Class Three child is eight or nine years old. Some tough old veterans upcountry, however, might well be 10 or 11 years old in Class Three, but those are wizened old soldiers who are unaffected by government policy.
But take the average Kenyan eight-year-old, somewhere in the bushes behind Webuye town, for example. He has been forced to grow up quickly because a childhood in upcountry Kenya is not for the faint of heart – nothing like iPads and squishy cartoons on TV, out in the country you are born old.
You are milking cows by age six and swimming with crocodiles a year later. Running the 15 kilometres to school every morning is nothing to you at that point. And homework can only be done with sunlight, so you run home in the evening too. That running is not for nothing – upcountry children are tough and fit.
Where their city counterparts are fat and headed for obesity at age five, the tough little ragamuffins of upcountry vintage are miniature versions of Eliud Kipchoge: humble, wiry, fit as a whippet and streetwise. But they are not ready for national examinations.
KNEC talking heads love reassuring us that their national examinations are not meant to judge and grade kids, but of that is just namby-pamby mind candy for fools. Of course, the examinations are for judging and grading learners.
In Kenya, that grading has consequences. KNEC's new approach to examinations, coupled with Kenya's newfound love for a soft, useless western-style primary school curriculum – with emphasis on rubbish so-called skills such as "environmental activities and creative activities" – will see national exams that test nothing and achieve even less.
Especially these particular exams, which – taken at eight years of age – are a complete waste of time and probably just an opportunity for KNEC officials to line their pockets.
What language will the class three exams be in? Sheng? Swahili? Mother tongue? What is 'environment' in luBukusu? Because none of those upcountry Class Three children speak English – heck, few of their teachers speak English too.
There will be massive 'failure' rates from upcountry schools, especially those farthest from Nairobi. Our politicians – whose capability for evil would make Satan weep with envy – will find a way of shutting those poor upcountry children out even more. Eight-year-olds are not ready for national examinations; this just goes on to show how messy the education sector is!
JOIN THE CONVERSATION
next