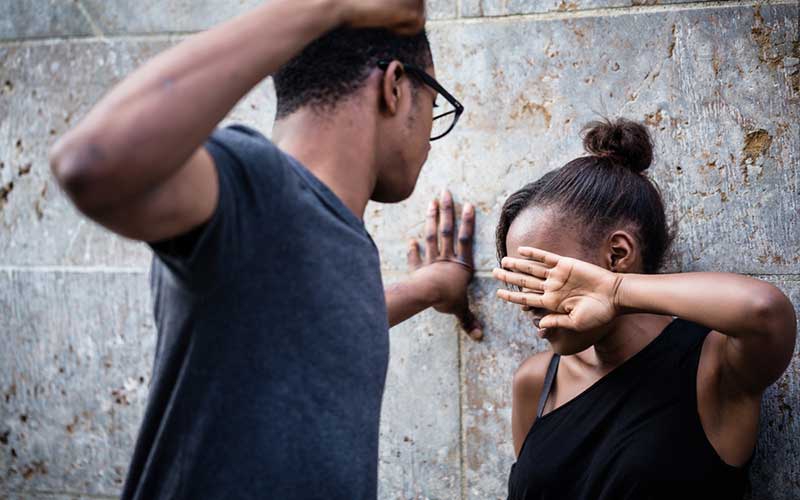 Cases of men killing women are on the rise. So rampant that a countrywide campaign, urging men not to kill women was launched a fortnight ago.
This past week alone, a couple of incidences of extreme aggression by men were reported.
In one incident, a father shot dead three children and injured three others in Elgeyo Markwet County, following a domestic fight with his wife.
There was also a case of an obsessed man who stalked his ex-wife and assaulted her in Machakos County, leaving her for the dead.
In yet another case, two brothers ganged up and chopped off the earlobes of a wife to one of them, accusing her of selling them out to the police over petty theft.
In an Eldoret court, a man was arraigned for allegedly assaulting his wife after she demanded he uses a condom as they made love.
Then there is the incident where a father chopped off the genitals of his step-son, on allegations that he had stolen his Sh50.
Needless to mention the case of a male Member of Parliament who was arrested, accused of assaulting a female colleague in parliament.
These are just the few reported cases. How about the unreported ones?
Pressure of modern life too much on men
Experts believe men are facing a serious crisis and these cases are a desperate coping mechanisms.
Philip Okello, a city-based counseling psychologist believes the pressure of modern day life, which has reduced men to cash dispensers and sperm donors, is too much for many to bear.
He says life has increasingly become too hostile for men to cope with and are now projecting their anger and releasing pressure on soft targets; women and children.
"These are the classic effects of toxic masculinity. Even as society evolves, with women adapting slowly but surely, men are seemingly stuck in the (dark?) past. Majority have stuck to some musty script of masculinity, whose problem-solving mechanisms are limited to use of force and violence," says Okello.
He says that in a world that is fast-changing, with their female counterparts adapting and gradually fitting in well, majority of men feel left behind and helpless.
He argues that women have improved in virtually all spheres and overtaken men in many; from matters education, work and others, such as handling stress and generally solving social problems.
"As women progress and embrace new realities, men have stagnated and retain lead in alcoholism, criminality, suicide, violence and other kinds of daredevil stunts that put their lives at great risk," he says.
Misled by throwback masculinity
He says men are rigid, have no role models and have refused to evolve, even as realities of modern life demand it of them.
"Men are on a steady losing streak and are experiencing pressure than ever before. Hence, many resort to old models of masculinity to cope, such as dictatorship and aggression to assert authority.
However, the psychologist says one common traditional coping mechanism is blaming their shortcomings on women or resorting to violence.
Men who strictly adhere to this throwback masculinity script, desperate to come off as 'real men' can't cop or get along with the enlightened women of today.
The women who try to date or marry such types report all manner of mistreatment, with a bulk of such relationships or marriages ending in separation or divorce.
Take Elsie, for instance. She dated and married one such man, turning her life hell on earth. She says when she met him, he was everything a woman would want in a man.
While dating, she began noticing elements of extreme aggression, but because of love she gave him the benefit of doubt, hoping for improvement.
"Unfortunately, that was not the case. He was one of those men who strictly adhere to the traditional definition of manhood," she regrets.
She adds that her man was in the habit of controlling her and a 'Neanderthal' that believed he had to be violent to be respected. This, she says, saw him assault her on various occasions, leading to the separation.
Sally, another woman who regrets dating at least two such men who subscribe to the old, rigid scrip of masculinity, had a lot to say.
Sticking to musty script of who's a real man
"Men have to style up. Majority are stuck in the past. They insist on using their grandfathers' modus operandi in the 21st Century. A school of thought that limits a man's emotional range, primarily to expressions of anger. Small wonder then that they are running into strong headwinds when dealing with enlightened women," says Sally.
She adds that most men still believe they must be the final decision makers in relationships and have to know where their girlfriends or wives are and with whom all the time.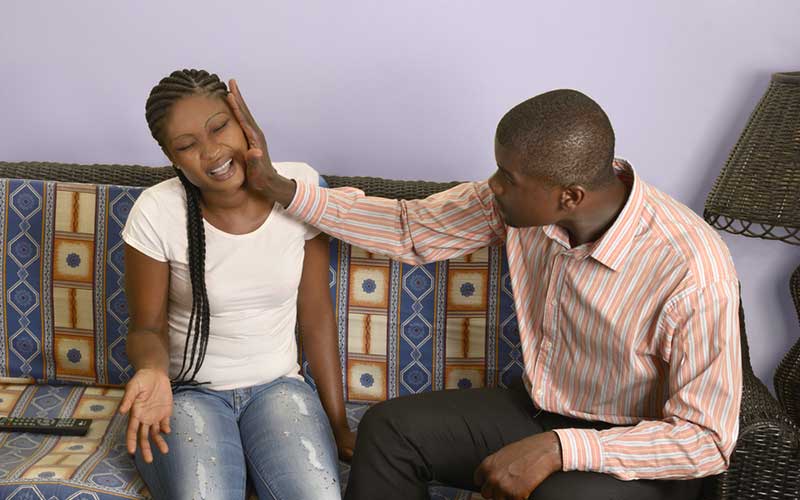 "Conforming to traditional ideas of masculinity is costing many men. Some even still want to be in control of their ex-lovers! This old macho makes many engage in risky behaviour like binge drinking, speeding, unnecessary bar brawls and having many sexual partners in a bid to be real men," she says.
Men facing an 'existential threat' of sorts
Many men have resorted to Early Man tactics of settling disputes and diffusing life's pressures.
Have majority hit a dead end? Fact that scientists have discovered how to manufacture sperm and women now work for their money and independence and can now almost do without men, doesn't make matters any better.
Could it be that some men now face an 'existential threat' of sorts? John Njenga, a father of two sons, laments that unlike the case with women, there has been no massive campaigns to help in behaviour change among men, hence the siege.
"There has been no major worldwide social or even economic campaigns such as women empowerment, aimed at helping men adjust to present-day realities," says Njenga.
He says such campaigns have seen women become enlightened, keep reinventing themselves and do numerous makeovers to fit in the modern world.
Sadly, for men, he says, masculine expectations remain the same, with all struggling to be the old school real man.
"Men seem to have hit a dead end and can't handle pressure anymore. Their limited copying mechanism now force majority to bury their problems and fears beneath machismo," says Njenga.
Ken Aseka, a sociology lecturer, says to help men, society has to redefine or expand definition of masculinity.
He says men have to be more creative and come up with a new macho, to help them cope in a demanding, modern world.
Why we must redefine or expand masculinity
"It is high time we redefined the whole concept of who is a real man. We have to re-imagine what a man should be, what is expect from him, especially in areas that determine their worth; home and at work," says Aseka.
He says that just the way women are taking up manly jobs such as engineering, men have to adopt and take up jobs like nursing, hairdressing and care-giving, among others.
"To be at peace in homes and make their women happier, men have to start sharing household chores. Its high time men became creative and stop feeling inadequate and resorting to anger and violence," he says.
He urges men to start embracing paternal leaves and spending more time at home. This, he argues will see more children, especially boys, steer clear of crime, immorality and be more disciplined.
"Considering we live in a drastically changing world, men must adjust. Learn to admit weaknesses, seek help when overwhelmed, stop adhering strictly to gender assigned roles," he says, adding that to survive and absorb pressure of today's life, versatility and compromise are key.
He concludes by saying it's dangerous to have men who, for instance, still feel entitled to women's bodies in this day and age.
"So long as we have men who have no qualms being hostile to women, in the name of coming off as real men, they will continue seeing no big deal in killing or raping," he says.
JOIN THE CONVERSATION
next