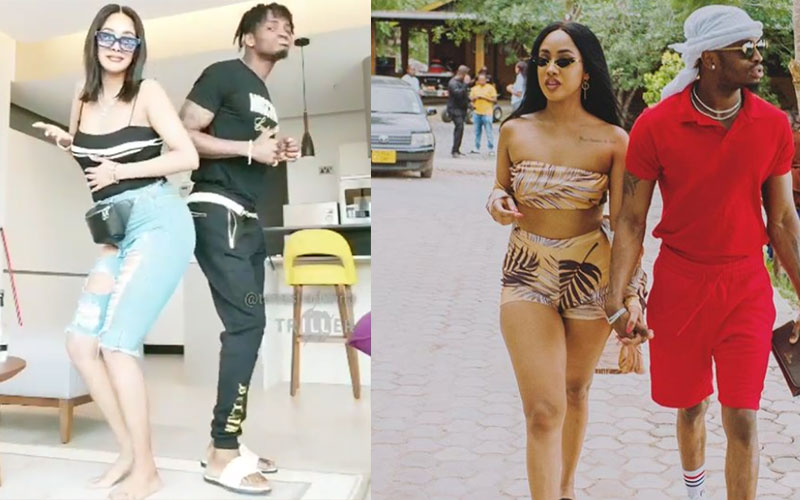 Is Diamond Platnumz's Kenyan girlfriend Tanasha Donna expectant?
Some of the fans who camped at the WCB boss' page watching a dance video of the two are convinced that she is.
It all started after Diamond released the video to his latest song dubbed Inama featuring Fally Ipupa.
The couple then re-created the dance video with the same dance moves and props including the waist bags.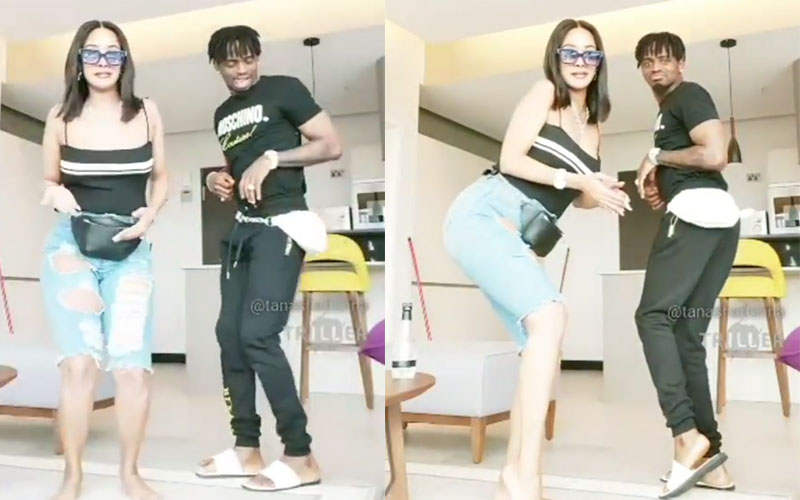 But according to some, Donna was using the bag to hide the bump.
The speculation were fuelled further by her post a week ago where she lamented of her sudden weight gain on social media.
If this is the case, Diamond Platnumz will be welcoming his first child with Donna and in total have four children from his previous relationships.
Here are some of the comments
Elizabethabely Wangapi wameona kama tanasha ana mimba? Sema mwanaume ana mauno
Priscy3simbamama Diamond Platnumz huchelewi? Congratulations on the coming baby.
Mkaliwenuoriginal Wangapi wameiyona mimba?
Oriah_kingie Is Tanasha pregnant?? Or is her tummy just growing alittle? The Fenty pack isn't hiding it. Anyway just a question
Oluwa_moh She is pregnant
Morrisqueenlisamakorere Wangapi wameona mimba ya miezi mine?
Mukonene Umepanda mbegu pia Kenya ndugu yangu?
Lizzaidi Tanasha hata akificha mimba bado itaoneka tu. Just be proud that you did it.
Irunguchristine Baby shower loading.
Mossyplatinumz Nimeona mimba mahali?
Irenewayuamaluki Another grandson underway mama! This one will be fire. Chibu and Donna will give you beautiful Grannies. Mama, you are blessed!
Jm_makena Tanasha is pregnant
Julietwairimu Love birds congratulations @tanashadonna it's a girl or boy?
Suleimanimakulusa Icho kitumbo tume kisoma.
JOIN THE CONVERSATION
next