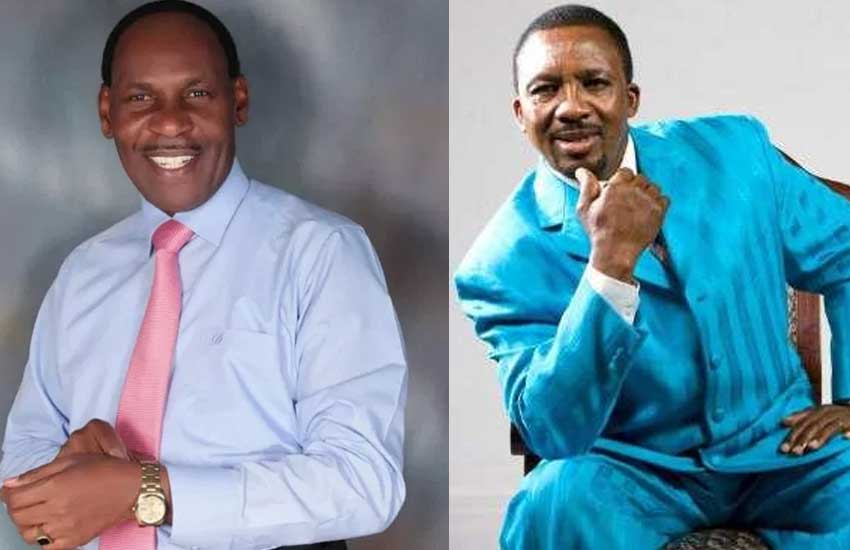 Kenya Films and Classifications Board CEO Ezekiel Mutua has weighed in on a viral clip of Neno Evangelism Center founder Pastor Ng'ang'a admonishing his bishops.
According to Mutua, Pastor Ng'ang'a's rant on his bishops over disrespect in his church was a "moment of insanity" that cannot be used to water down "genuine men of God" who conduct themselves with "humility and dignity."
"We must celebrate them and refuse the narrative that Pastor Ng'ang'a's expletives define our church leaders. That said, the clip is unfortunate. It's an isolated moment of temporary insanity and should be treated as such!" Stated Mutua.
The KFCB boss noted that it was wrong for Kenyans to throw blanket condemnation and reiterated that focus should be on those "who walk in integrity" and "preach the truth."
"There are genuine men of God in Kenya who walk in integrity and preach the truth, but the media will not focus on them. They will have a field day with Pastor Ng'ang'a's clip. That moment of insanity does not define the church. I know many good pastors who help the poor and conduct themselves with humility and dignity," he added.
Some of Neno Evangelism bishops were on the receiving end a few days ago after the controversial preacher went on a 6-minute rant on why their disrespect of him and his wife was the last straw.
Ng'ang'a threatened to kick out the preachers out and shut down their affiliate branches.
"If you are not going to respect my wife I will kick you out of my Ministry it doesn't matter who you are. This time I will show you my power. If you don't respect her, leave my Church and go start your own wajinga hawa,
"You have become rich in my church. Stupid, arrogant, useless people, taka taka, rubbish. There is nothing you can tell me... They want to bring Neno down because I'm the founder.
"I want full respect when I cough you answer, just the same way you did when you came here with torn clothes, and you're rich because of me," ranted Ng'ang'a.
JOIN THE CONVERSATION
next