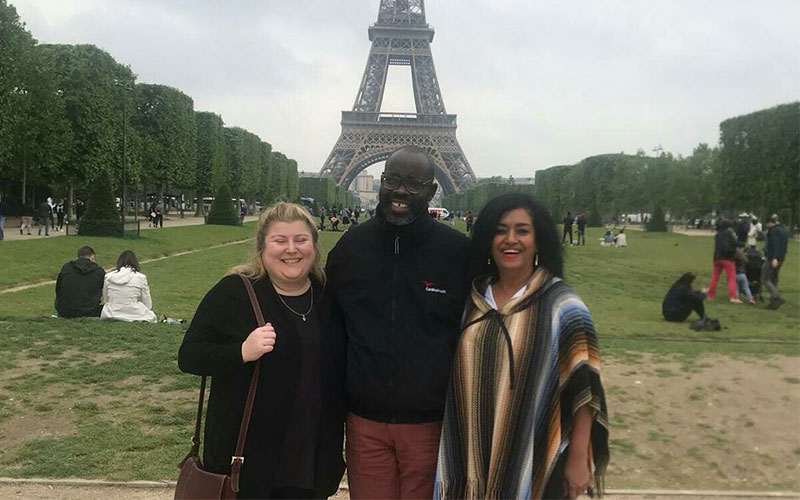 Kibra MP Ken Okoth who is bravely battling stage four Colorectal Cancer is showing tremendous improvement after months of treatment.
The elated Okoth was pictured with his wife and Nairobi County Woman Representative Esther Passaris in Paris, France and by the look of things, the MP is making good progress.
Passaris took to social media and posted pictures of her alongside the MP and his wife and Kenyans are really pleased that she made a trip to visit him.
"Greetings from Hon. Okoth Kenneth and his lovely wife Monica. Thank you mheshimiwa for making time for my visit today. I know you can't wait to return and get back in the saddle. We are all praying and rooting for you!" she wrote.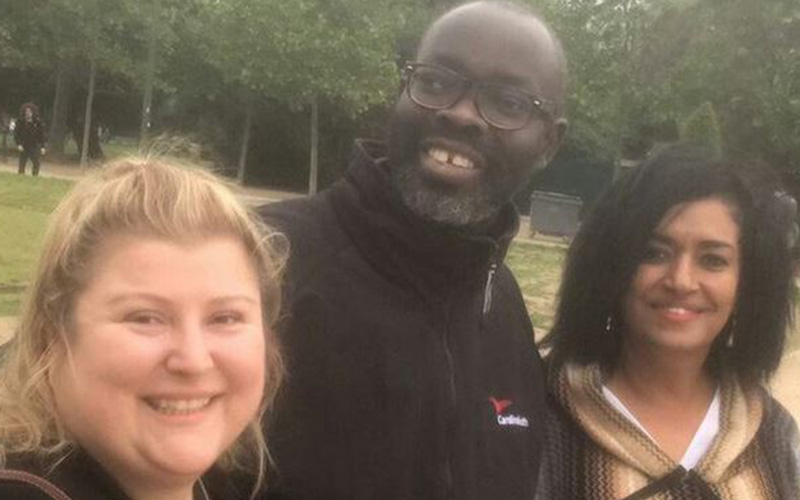 Here are some of the comments,
Thanks Hon. Passaris for making time to visit the Okoths....We can't wait to see you back home soon Hon. Okoth????????????????

— George Morara (@hakimorara) May 20, 2019
Quick recovery to the super MP. Get well soon.

— Lentoijoni Hussein (@Lmoponogeneral) May 19, 2019
He is getting better and we are praying for you mheshima.

— Akinyi Muyundo (@akinyimuyundo) May 19, 2019
May the Lord of heaven quicken your healing in Jesus Name.

— Justus Kinyua (@MugohKaniaru16) May 20, 2019
Thanks @EstherPassaris for paying him @okothkenneth a visit. You shall overcome brother, get well soon, we can't wait to see you back here soon.

— Anselmus Mbula (@Anselmbula) May 21, 2019
Quick recovery @okothkenneth and thanks a million @EstherPassaris for taking your time and resources to visit our super Mp. May the Lord restore his health and come back to serve the people of Kibra. God bless

— Wesley Ombaye Nyam (@wesley_ombaye) May 20, 2019
He looks better. We pray for his complete healing. Kenya needs his exemplary leadership.

— Jacktone Otieno (@jacktonegram) May 20, 2019
These are signs that my beloved MP is coming home soon. From Tim wanyonyi's feedback and now this one from mum @EstherPassaris I am grateful.
Mhesh @okothkenneth I am one person who misses u alot ni vile siezi afford kuruka hewani nije tu but nakuombea

— The Crackerjack (@winjila) May 19, 2019
The Kibra MP was also spotted at the 206th Unesco Executive Board meeting in Paris, France that took place in April, 2019 for a discussion about education in Kibra constituency with the permanent secretary Early Learning and Basic Education, Dr. Belio Kipsang.
Okoth's Diagnosis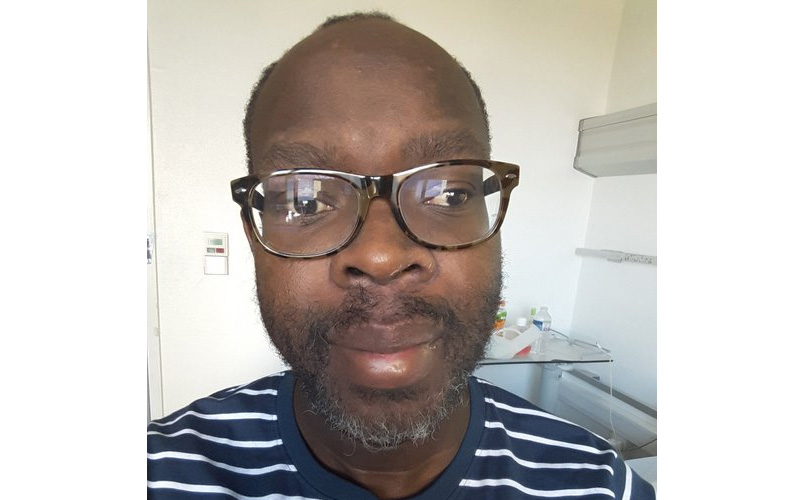 According to the MP, for over a year, he exhibited symptoms of ulcers and, at times bacterial infections which he was constantly being treated for.
By the time his doctor ordered some advanced scans, his colorectal cancer was found at stage four.
In a recent tweet Okoth posted an unrecognizable picture of himself during chemo explaining the harsh effects the treatment had had on his skin and immune system.
"Napambana na hali yangu kabisa. Chemo drugs brutal on the skin and immunity system."
Colorectal cancer
Colorectal cancer, also known as bowel cancer as defined by Mayoclinic.com, is when the tumour develops from both the colon and rectum.
Most Colorectal cancers are due to old age or lifestyle factors and is unfortunately incurable at stage four. The cancer can only be managed.
JOIN THE CONVERSATION
next