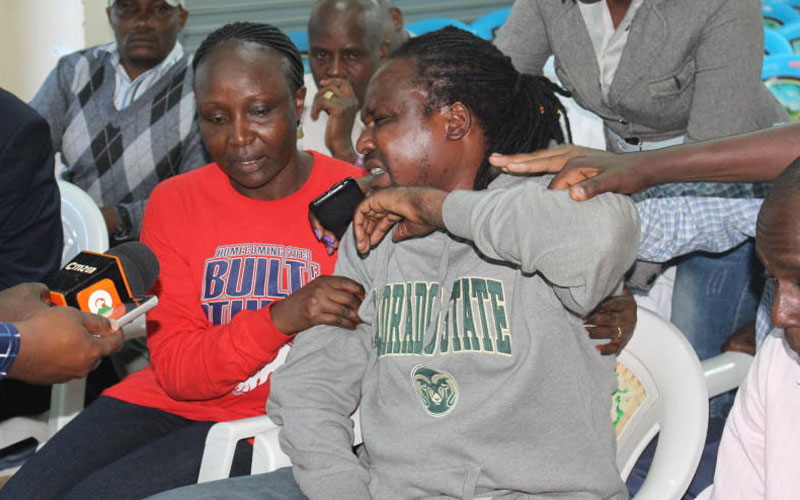 A Machakos court yesterday allowed the police to detain three Shalom Hospital workers implicated in the death of a seven-month old baby following an alleged morphine overdose.
Senior Resident Magistrate Irene Kahuya ordered the detention of Vincent Njau Nganga, Irene Katete Mutinda and Odhiambo Kennedy who were accused of involvement in administration of the jab on baby Ethel Muendo on Sunday.
Investigating Officer Peter Wafula requested to be allowed to hold the suspects to enable the police complete investigations.
The development came even as a postmortem analysis revealed the baby succumbed due to respiratory depression.
Three pathologists
A preliminary autopsy report released on Tuesday evening by three pathologists at the Montenzuma and Monalisa Funeral Home in Machakos showed the baby's brain was swollen.
"Based on the primary autopsy that we have carried out on baby Ethel's body, we were all in agreement that he had a swollen brain which can suppress breathing, and or intoxication due to alleged drug overdose," lead pathologist Daniel Zuriel said in a press briefing.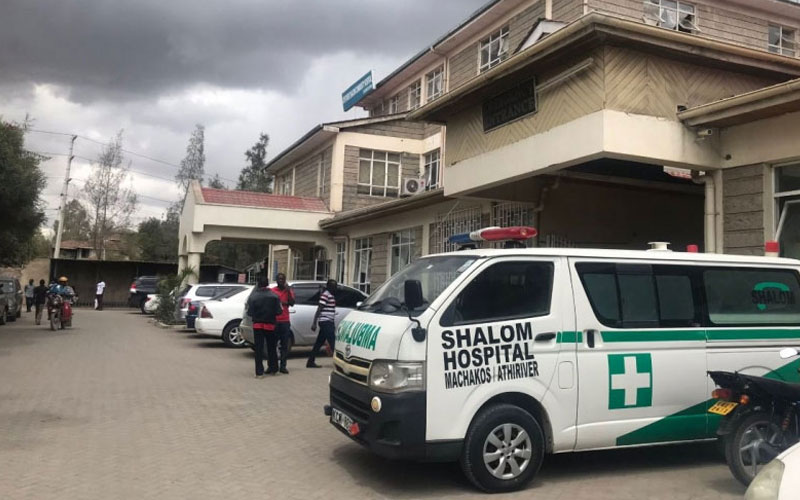 Dr Zuriel said samples of body fluids and tissues had been extracted from the body for further toxicological tests at the Government Chemist to ascertain the concentration of the alleged overdose.
"We have also extracted, removed his brain and preserved it for further analysis and specialised tests to ascertain what may have led to the swelling," Dr Zuriel added.
The pathologists further disclosed that there was evidence of reduced circulation of oxygen on the infant's respiratory organs as well as evidence of two-and-a-half centimetre burn on his left arm.
The doctors said a conclusive report will be released after the analysis of the toxicological tests by the Government Chemist.
Hospital shut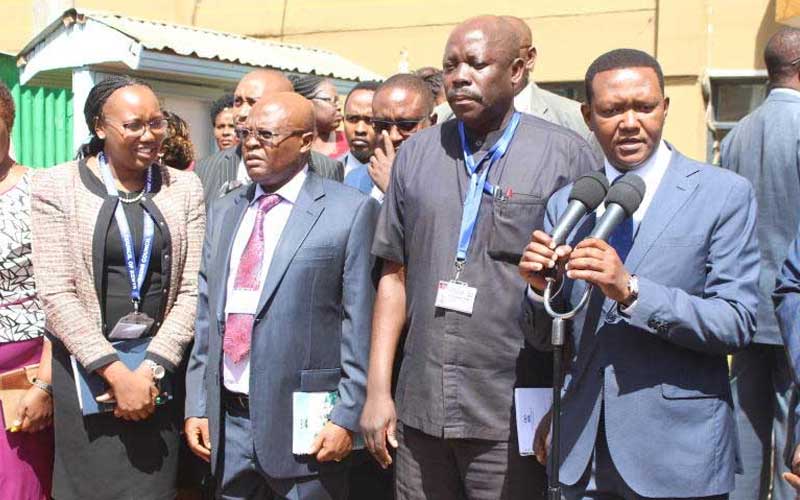 On Monday, Machakos Governor Alfred Mutua ordered Shalom Hospital shut following the incident which also attracted the intervention of Kenya Medical Practitioners and Dentists Board.
The hospital's proprietor George Onyango and six other staff were also arrested and locked up at Machakos Police Station.
JOIN THE CONVERSATION
next