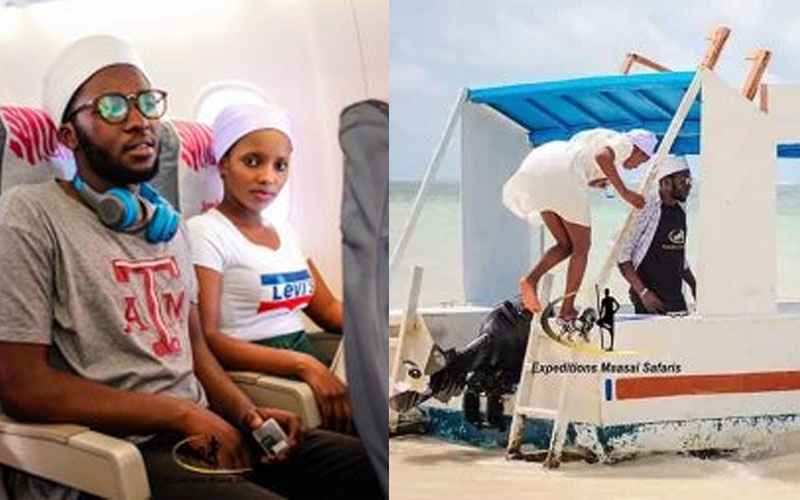 Akorino model Peris Wairimu popularly known as Pesh is out on holiday in Mombasa.
The model posted numerous pictures of herself on her social media with a mystery man and curious netizens want answers.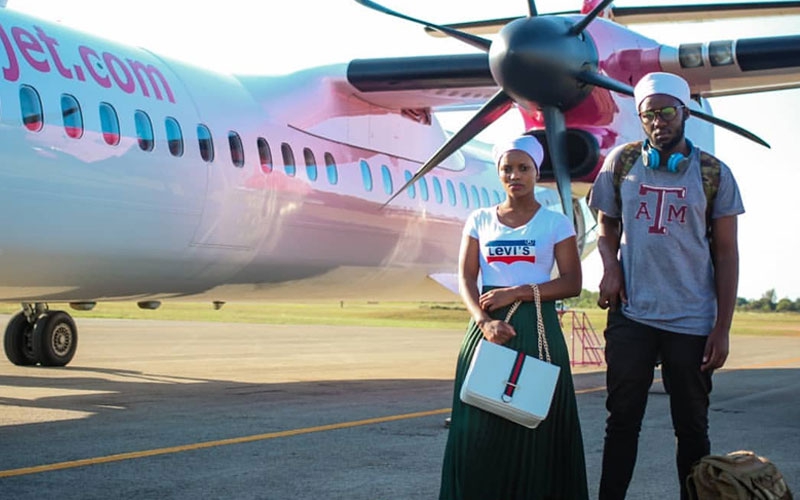 In one of the videos posted, the guy records himself saying he has never been to Mombasa and he appreciates Pesh for giving him the opportunity.
Here are some of her fans comments after posting the pictures.
Ready for a beach holiday experience ♥

? @FlyJambojet
???? @MaasaiSafaris pic.twitter.com/f6wyH1Jtj1

— Pesh (@PeshKenya) May 2, 2019
I can see your ATM card next to you ????

— Matthew???????????????? (@mathewNzuki) May 2, 2019
May 2, 2019
Jeso ní mureithi...

Haija kumbe uko na mundú... pic.twitter.com/9xHhBkbk6D

— Ndwaru wâ Njoroge ???????????????? (@labanish) May 2, 2019
All that time yaaani ????????????????

— Emkay ™ (@milliebellucci) May 2, 2019
Atleast thus tym round uko na boy child wooiye

— Pinchez wa Gukaa (@Pinchezwagukaa1) May 2, 2019
Kameolewa piga makofi

— PROCESS DIGITAL & SOCIAL MEDIA (@ProcessDigtal) May 2, 2019
You are clever to carry the ATM along... Holidays can be costly ????????

— UkweliUsemwe (@AnotherKenya) May 3, 2019
On this holiday, however, Pesh has stayed away from swimsuits as she is seen in a loosely fitting dress by the beach.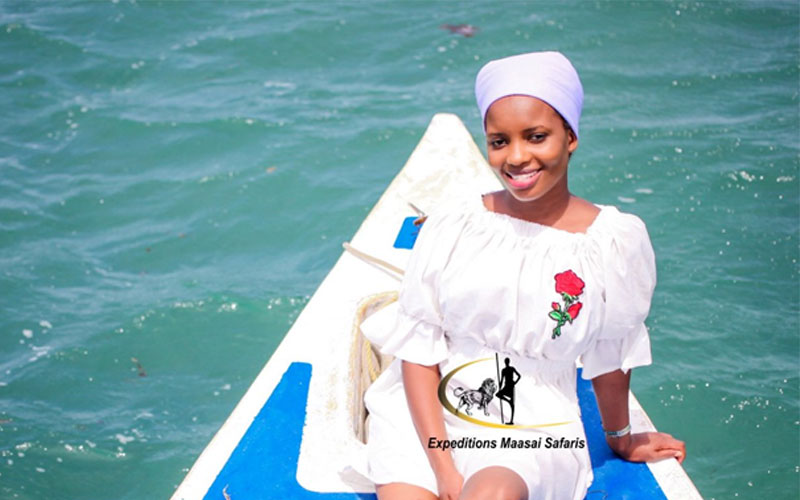 A few months back, the model was trolled on social media for showing 'too much skin' in a swimsuit.
READ ALSO: Popular Akorino model Pesh apologises over viral swim suit photos
Some felt the pictures needed to be pulled down as they were a disgrace to her religion.
Pesh took the pictures down issuing an apology to anyone that felt offended by her post.
Niwaletee nini kutoka Mombasa?

????? @MaasaiSafaris pic.twitter.com/vGtPYMnYsC

— Pesh (@PeshKenya) May 2, 2019
JOIN THE CONVERSATION
next