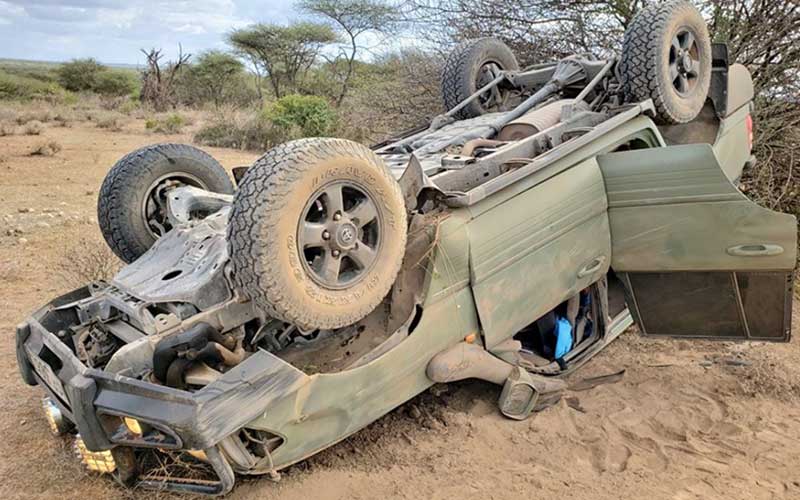 Human rights activist Boniface Mwangi's family was yesterday involved in a bad accident along the Namanga-Amboseli road at Lorubuko.
Mwangi, who was travelling with his wife and three children revealed that the car skidded on loose gravel before losing control and flipping.
Terming the incident as 'very scary', Mwangi revealed that they sustained minor injuries, thanks to their safety belts.
"Thank you all for the kind messages. We are fine. The car lost control, we got off the road, cleared bushes and then the car flipped.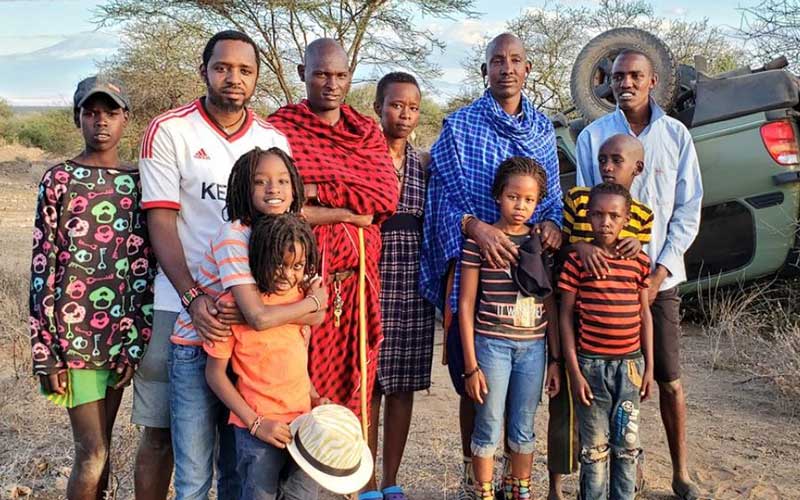 "When all that very scary experience stopped, all five of us were still belted and in our seats, upside down. Safety belts are lifesavers. Belt up," he wrote.
We had a bad accident on Namanga-Amboseli road. Our car skidded on loose gravel, lost control and flipped at Lorubuko. We escaped with minor injuries. Thank you @serenahotels Amboseli for your quick response and for sending a car to rescue us. pic.twitter.com/z2C1p6ir6y

— Boniface Mwangi (@bonifacemwangi) April 7, 2019
We had passed some men grazing, slowed down,said Hello & then drove on, a few minutes later they heard kids screaming.They rushed to the scene and found us shaken but okey.I was taken to THE spot with phone network,they strategically built their Manyatta there & l was served tea. pic.twitter.com/QFTnSwpCJb

— Boniface Mwangi (@bonifacemwangi) April 7, 2019
Slaughtered a thank you goat for Sakita, Ngaiyai & co who came to our rescue. They found us outside the car and stared in disbelief, and then said Enkai (God) saved you. Told us we go, Maasais are good people and the car will be safe, lions and elephants don't eat or steal cars. pic.twitter.com/1Ee0esOv9q

— Boniface Mwangi (@bonifacemwangi) April 7, 2019
Mwangi also shared photos of the overturned, green Toyota Landcruiser while thanking Serena Hotels for swiftly responding and sending a vehicle to rescue them.
JOIN THE CONVERSATION
next