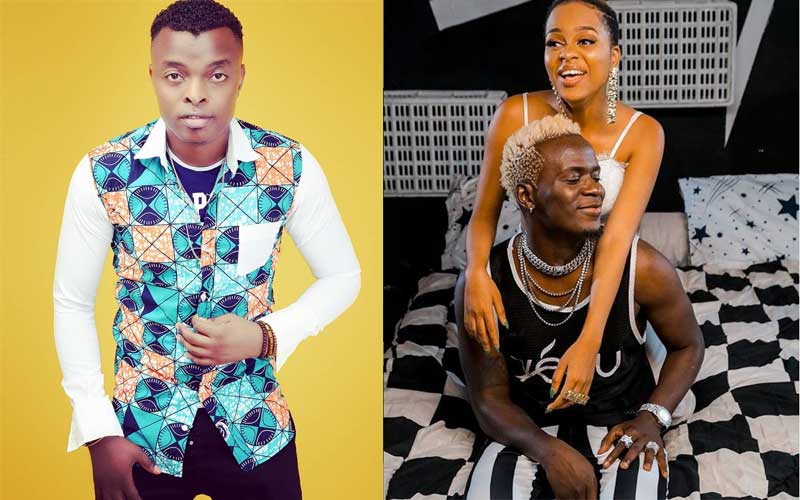 Kenyan musician Ringtone has come out gun blazing at fellow musician Willy Paul over his latest song 'Hallelujah' which the former termed as a 'fornication song.'
Ringtone who took to social media to post numerous messages to Willy Paul, has made it clear he is going to sue the fellow singer for disrespecting Christians with his new release which features Tanzanian singer Nandy.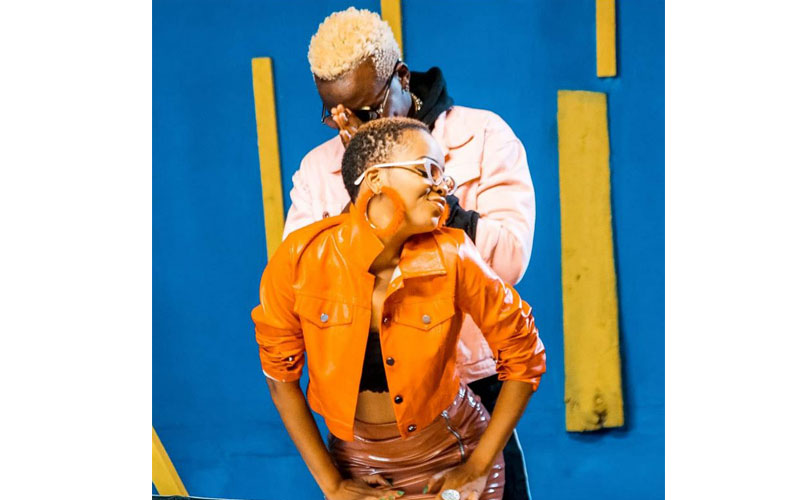 "So Willy Paul today I just want to address you over your song because I just feel Willy Paul that you have disrespected our God. Willy Paul Nandy is not your wife, you are touching her private parts while she is twerking on you and you are saying Hallelujah. Willy Paul, that woman called Nandy is touching your head seductively, touching your private parts, touching your behind, touching everywhere and you are saying Hallelujah.
"Willy Paul, as Christians in Kenya today, we feel so bad, so much disrespect. You've gone too far Willy Paul and this coming week from Monday, I just want to go to court. I want to sue you for disrespecting our faith. You know, this cannot continue like this. We feel so disrespected. I call on all Christians who are feeling disrespected like me we are going to fast and pray. We will pray against this," he said
Ringtone further alleged that Willy Paul has been going around saying Nandy aborted his child: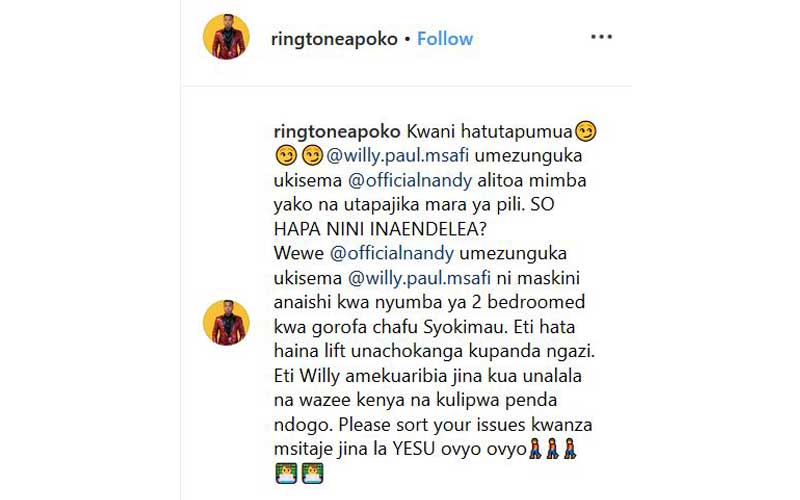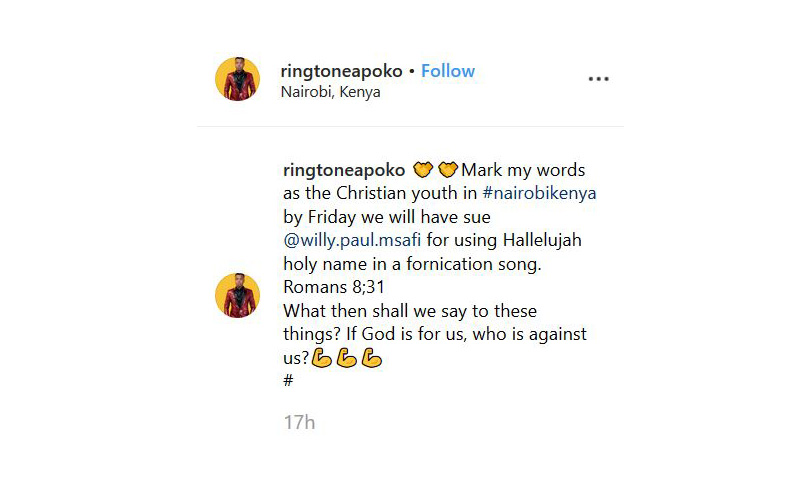 Willy Paul and Nandy are yet to comment on the threat made towards them by Ringtone.
Not too long ago in a separate post, Ringtone wrote a prayer to Tanzanian WCB artists on his Instagram telling them to repent and turn to Christ.
JOIN THE CONVERSATION
next