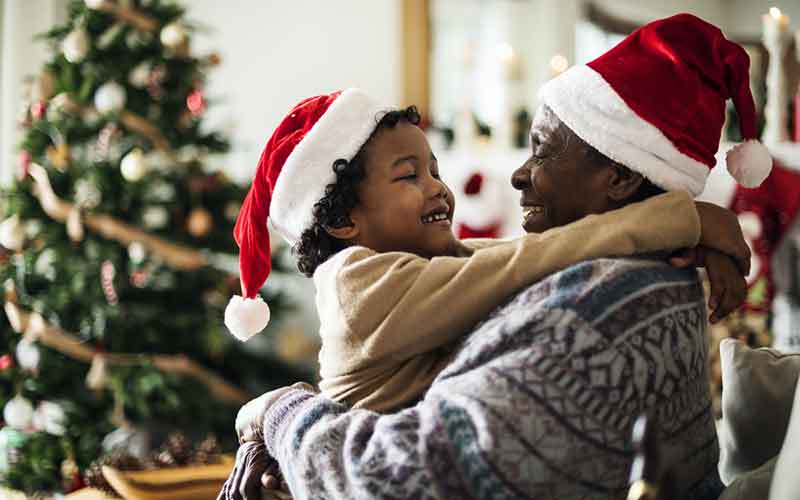 Christmas, arguably the most anticipated and biggest holiday of the year, is here.
This is the time when the country, becomes vibrant.
Christmas cheer is in the air and one of the most common questions at the moment is; "where you are going for Christmas?"
Well, most would prefer a beach holiday for the two important days; 25th and 26th. Unfortunately, many can't afford such a luxury.
Thus, the obvious option is plan B. Traveling to their rural homes, where they are guaranteed free accommodation.
Nairobians and their odd mannerisms
Considering the fact that advance planning is not a national trait, expect a lot of chaos the roads.
There will many urbanites traveling to their rural homes. Majority with be moving with their belongings such as furniture, bedding and livestock, as if they are moving for good.
"Urbanites, especially Nairobians will stand out in the villages like a sore thumb. They will be showing off to villagers their new or hired cars. You will see many walk around with bottles of water; others just won't keep car keys in their pockets; some will insist on speaking English to villagers," laughs Audrey, a city resident.
She says there will be odd pictures on social media of urbanites posing with livestock such as cows, with captions like; "#ShagsTings".
"Others, who have no clue about digging or weeding, will want to show off how great farmers they are by posing for photos in neighbours' maize, sugar cane or wheat plantations," she says.
Besides all their sentences starting with, "Back in Nairobi…."
Audrey says some will make a nuisance out of themselves by making odd demands.
They will harass the local bar man, demanding for pink champagne, Glenfiddich and other choice whiskies or ice cold beer, knowing too well such 'luxuries' are not available.
"There will be pretentious 'slay queens', who won't stop complaining about how smoky the village kitchen is. Never mind these are the same girls who smoke shisha in Nairobi like their life depends on it," says Audrey.
One Kenneth says many of the urbanites will be swiping their smart phones, making and receiving endless calls in a desperate attempt to find a party within radius where other town dwellers are gathered.
"Nairobians never miss an opportunity for freebies, unless it is raining and transport is an issue. When an offer of free booze or bites is announced, one responds promptly for there will be lean times come January," says Kenneth, who is also planning to travel to his rural home on Christmas Eve.
He adds that the idea is to hop from one party to the next because it will be another year before one encounters this level of generosity!
Ups and downs
There is also a long list of people to meet and things to do. There will be many expectations to manage. A grandmother's sugar or shopping, which most have been promising since January, must be done.
There is always a cousin's demand for a beer debt, carried forward from last Christmas, which has to be settled. There are many long-lost friends to be visited.
"Wives have issues with husbands around this time. First, they always feel bulldozed in their husbands' meet and greet tours, when they have their own preferred schedule of events," says yet another Nairobian, Alice.
"The children will start complaining of boredom hardly a day into the holiday and spend all their time fiddling with their parents' smartphone or demanding 'luxuries' that are still pipe dreams in the village," she adds.
Besides sports and betting, politics will dominate most conversations. Urbanites assume they are better political analysts.
Most of these know-it-alls will be unpacking to locals details, most of which they are clueless about, of the now-famous handshake between Former Prime Minister Raila Odinga and President Uhuru Kenyatta.
"Others will, mostly under the influence of alcohol, turn into political analysts, explaining Raila's or Uhuru's next political moves. They will animatedly argue about the country's political intrigues, wondering why the county chief is unable to make power moves like Machakos governor, Alfred Mutua or come up with some eureka development moments like Makueni governor, Prof Kivutha Kibwana," jokes Philip.
There will be those keen on spreading or catching up with the latest gossip. Relatives are always curious about who was worse off the ending year. Who got fired from their work place?
Whose marriage is on the rocks? How is so and so copping after details of their sex scandal with an in-law were laid bare? Whose children are losing it in school or in life?
Beyond celebrating Jesus' birthday
Beyond the religious significance of Christmas, the celebrations mean many things to different Kenyans.
This will also play out, in some cases, rather dramatically.
"To the children of the rich, it is a day to receive gifts and party. To their village counterparts, it is a day to dress in their Sunday best and munch delicacies they hardly eat throughout the year like chapatis, biriani, chicken or cake," says Edward, adding that it is also a big, special day for the village charismatic preacher.
"This is when the man of God rips off churchgoers with impromptu fundraisers, especially when he notices Nairobians' chubby and glowing faces. I mean, there is always an urgent need, like replacing a broken parapanda or tarumbeta (trumpet) for the church choir," laughs Edward.
According to Steve, for the corporate heads, this is the time for photo opportunities with the less privileged in society. This, he says, is normally followed up with the needy in children's homes getting a treat.
"For advertisers, Christmas is the time they persuade and nag parents to purchase their kids stuff they don't really need," says a cynical Steve.
How various people will spend the day
For others like John, Christmas is the time to dodge and avoid pesky village relatives by flying down to the coast for a holiday!
Or across the border to Zanzibar or far away to popular holiday destinations like Spain, Paris and Mauritius for the well-to-do types who can afford it.
This is when unhappy single women with no boyfriends or 'sponsors' to cuddle with hide indoors, watching movies and series.
"For single men, around this time is when they seek ex-girlfriends for short-time reunions to make merry. Meanwhile, this is when 'hustlers' who can't afford traveling to their rural homes, hang around Nairobi, gatecrashing parties in the hood," says Liz.
According to Philip, this is when college students raise funds and throw beach parties at the coast.
Meanwhile, he says, this is also when Nairobi-based divas and models take their dieting madness a notch higher, worried about gaining tens of kilos through feasting!
"Around this time, our children take us back to that special place the festivities held in our hearts, until we grew up and realised Santa was a commercial gimmick," laughs Salim, adding that as one grows older, the lesser religious significance they attach to Christmas and turn it a break from social, political or economic woes troubling the nation.
For Cecilia, it's just a day like any other. Hear her: "I grew up, believing Christmas must be memorable. But with time, I have scaled down my expectations of the festivities. In fact, like most parents, I have developed a phobia for Christmas, especially because of my cash-strapped budget."
Commercialisation of the special day
She, however, is quick to add that when you have children, it becomes even tougher to avoid the Christmas consumerism.
"Children put so much pressure on parents to treat them to a memorable Christmas. Failure to which, they gatecrash neighbours' parties, making their parents feel 'useless' and look bad," chuckles Cecilia.
"At every shopping mall, there is a gyrating mechanical Santa, grooving to Christmas carols to lure children into the shops and, in the process, clean out their yuppie mums and dads," says Cecilia.
Many say that, without children who are overly excited about festivities, for most grownups, Christmas is just like any other extended public holiday weekend.
"It's just another long holiday to catch up with friends, relatives or associates over roast goat meat and copious amounts of alcohol and moan about how badly the government is doing," says Fred.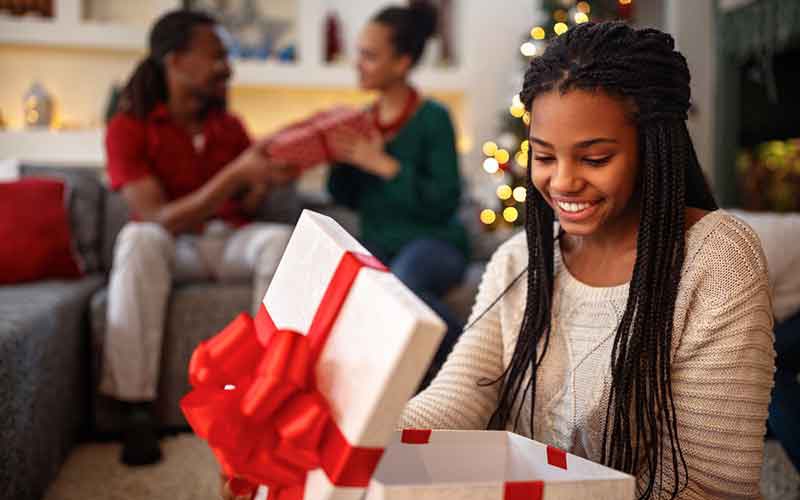 Would you like to get published on Standard Media websites? You can now email us breaking news, story ideas, human interest articles or interesting videos on: [email protected]
JOIN THE CONVERSATION
next