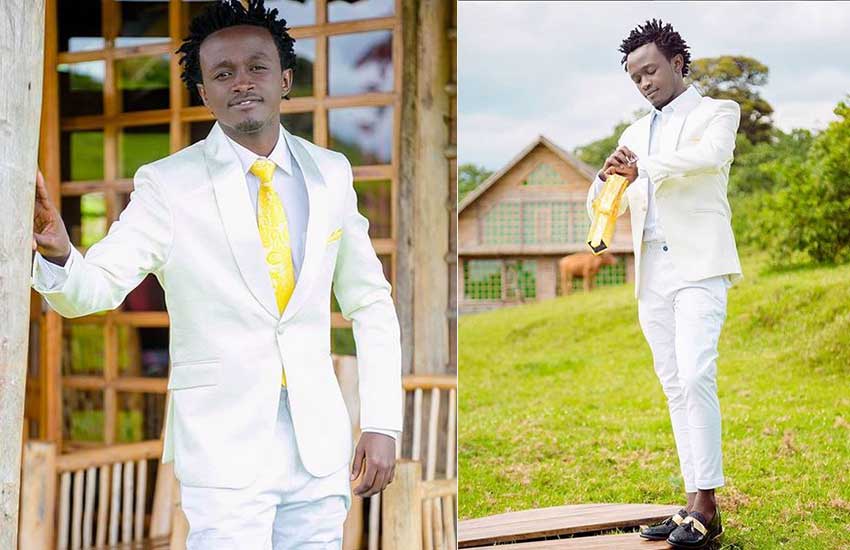 Gospel Singer Bahati has finally revealed the amount of money he injected in their new house.
Speaking in an interview on Radio Maisha, Bahati disclosed that he spent more than Sh10 million to put up his new house.
The house, which has been stocked with exquisite furnish and interior decor, has been a trending topic for days now after Bahati gifted his wife Diana Marua.
"Yeah ile nyumba ipo tu maneno Fulani ivi. Kule kuna cool air, weather. Ile Nyumba haishuki chini ya millioni kumi,'' Bahati claimed when he was asked where the house is located and the price.
After its completion, Marua was given a surprise tour before Bahati presented the house as a "small" gift.
He used it as an apology after the two were in an ugly fight that threatened their marriage.
"Blind folded and surprised her with a new nome; a fully furnished house - Don't cry mama Heaven it's just a small gift I bought to show you how much I Love you & our family," the singer wrote as he gave fans a sneak peak of the house.
The two lovebirds star in their popular reality show Being Bahati alongside his ex-lover Yvette Obura.
Would you like to get published on Standard Media websites? You can now email us breaking news, story ideas, human interest articles or interesting videos on: [email protected]
JOIN THE CONVERSATION
next