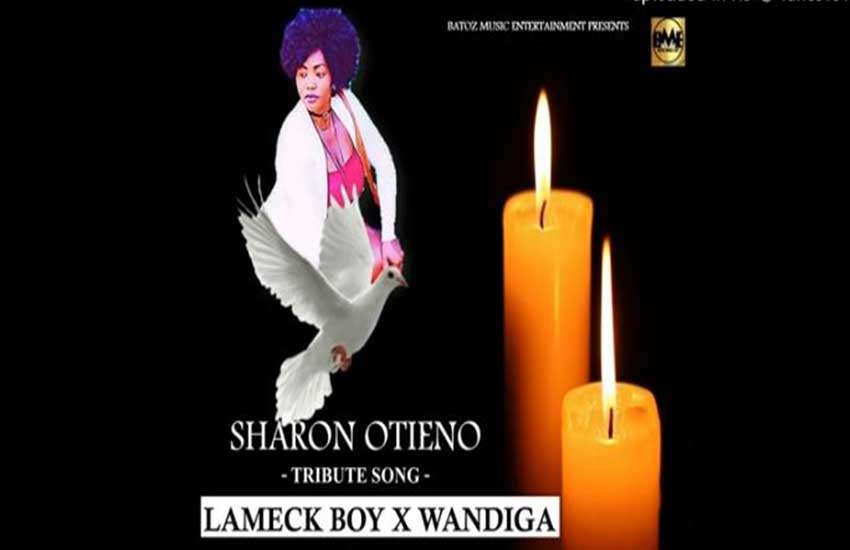 Two Kenyan artists have eulogized slain Rongo University student Sharon Otieno in a song.
The duo named Lameck Boy and Wandiga have belted out a moving tune that they aptly titled Sharon Otieno Tribute Song.
In it, they narrated the sadness that has engulfed the nation and the manner in which it has captured the country's attention.
They condoled with her family on her passing expressing sadness at the cruelty meted on their loved one, plucking her away at a tender age
They mourned her death as a great loss and that her memory will stay on forever.
"Kwanza nasema mimi naumia roho, umetoweka bado mdogo, Mungu akulze pema Sharon, natambua kuna watu wengi wamekuzunguka ikiwemo jamii yako dada, wakiwemo nduguzako dada, wakiwemo rafiki zako dada…
"Kwa hakika umetutoka kimwili lakini kiroho tuko pamoja. Kukatisha ndoto ya mwenye ndoto inakufaidi nini?
"Ona vile familia, na Kenya mzima imehuzunika. Poleni wote walioguzwa na kifo hiki…" went on the lyrics.
Sharon Otieno's family will today bury the baby she would have delivered in two months.
Sharon was carrying the baby before she was brutally murdered and body found dumped in Kodero forest.
A Nation journalist - Barack Oduor -whom she had been kidnapped with managed to escape after jumping out of the abductor's car.
Oduor claimed they was set to meet the Personal Assistant of Migori Governor Okoth Obado, Mr Michael Oyamo, when they were kidnapped.
Oyamo was later taken in for questioning and is now the subject of a criminal investigation over Sharon's death.
Speaking at a presser, Governor Obado denied any involvement with her death.
"I ask all agencies involved to speed up investigations so the killers are brought to book as quickly as possible," said Obado.
He was accompanied by his wife and children.
JOIN THE CONVERSATION
next