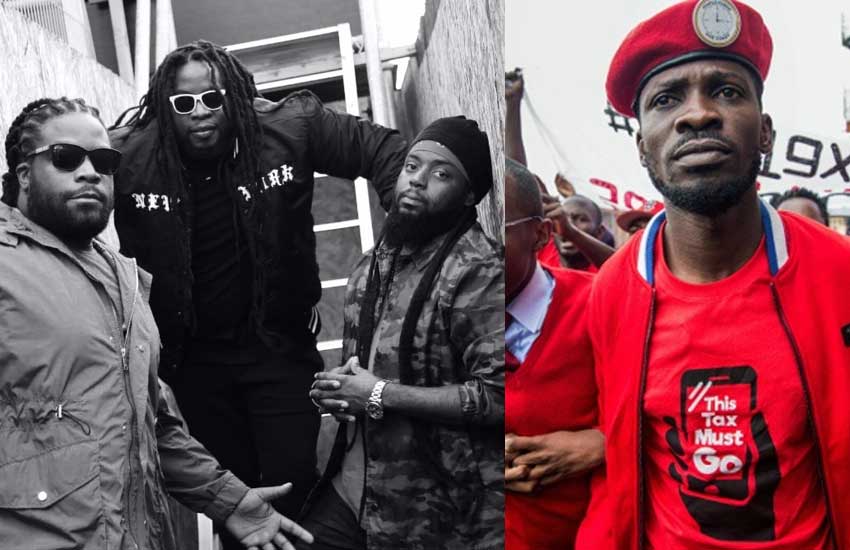 The legend of politician Bobi Wine is continuously getting rewritten and popular reggae group Morgan Heritage have immortalized him in a new song.
A singer himself, Wine was honoured by Morgan Heritage in the tune dubbed 'Be Free' and was revealed in a tweet on their handle that they captioned "The journey has just begun!"
The song by the Grammy Award winning group has already garnered favourable views with most viewers praising their bold step to stand with the Kyadondo East MP.
Speaking to Aljazeera, Wine – who is in the United States for medical treatment to injuries he sustained in detention – said he was indebted to the Ugandan people.
"I feel humbled that my brutalisation attracted attention of friends across the world, but at the same time, I feel indebted to the men and women who have endured similar torture over the years, in particular, the people that were arrested together with me," said Wine.
He further told the news outlet that it is time for the Ugandan people to rise up against what he claimed was murder, torture and executions by President Yoweri Museveni's regime.
"I believe what can be done is not just to be done by me. What I have is the voice to raise the plight of Ugandans but I continue to call upon Ugandans, especially the young Ugandans to speak up. The more we unite, the stronger we become.
"Today, the regime seems to be shaking, simply because Ugandans are more united and I continue to call upon Ugandans to stand, to be resilient and to continuously demand for the dignity that they deserve."
Watch the video below...
Would you like to get published on Standard Media websites? You can now email us breaking news, story ideas, human interest articles or interesting videos on:
[email protected]

co.ke
.
JOIN THE CONVERSATION
next