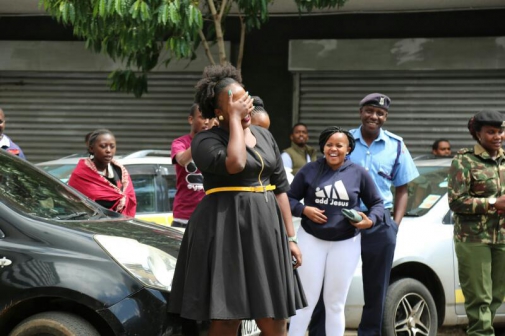 And they say Kenyan men are not romantic! This will be one proposal to beat this year for sure as comedian Terence went all out to propose to his long term girlfriend Milly Chebii, an events planner and producer at KTN. The couple met at the Churchill show in 2013 where he was working as a creative director and Milly was a floor manager.
Colluding with his friends and her family, Terence who now works as a creative director at Comedy Arena brought Kimathi Street to a standstill and he did the most romantic thing. Oblivious of what was about to happen, Milly was accosted by about 20 askaris and while trying to sort the matter out, a group of friends pulled up with placards reading 'Will You Marry Me.' He then got down on one knee holding an engagement ring and asked for her hand in marriage.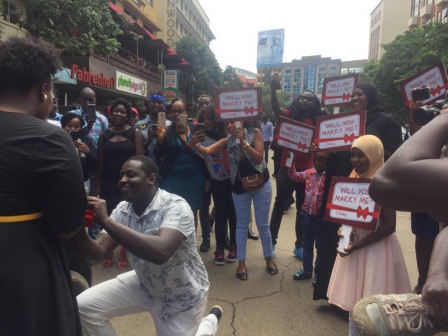 ''Never ever did I suspect. He doesn't know how to lie or even hide anything from me. Apparently he's been having a WhatsApp group for like two weeks now. He is so lucky because imagine his phone security has my thumb print on it. But he's been busy and we've not had a lot of time together so I never got to access his phone. He named the group Spill works so I could think it was work.'' An elated Milly said.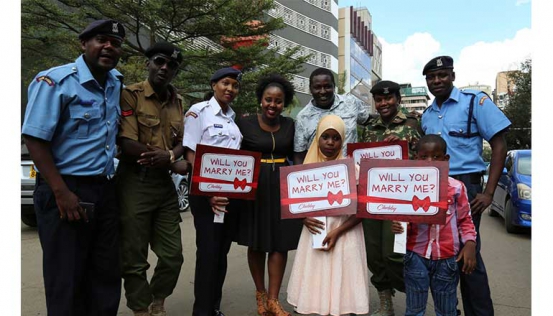 After three years of dating, the couple hope to wed this September after her traditional Koito which is set to take place this Friday.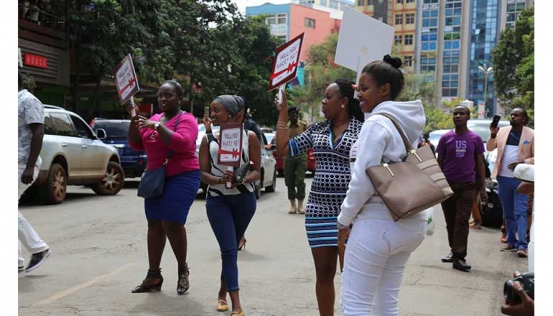 All photos are courtesy
JOIN THE CONVERSATION
next