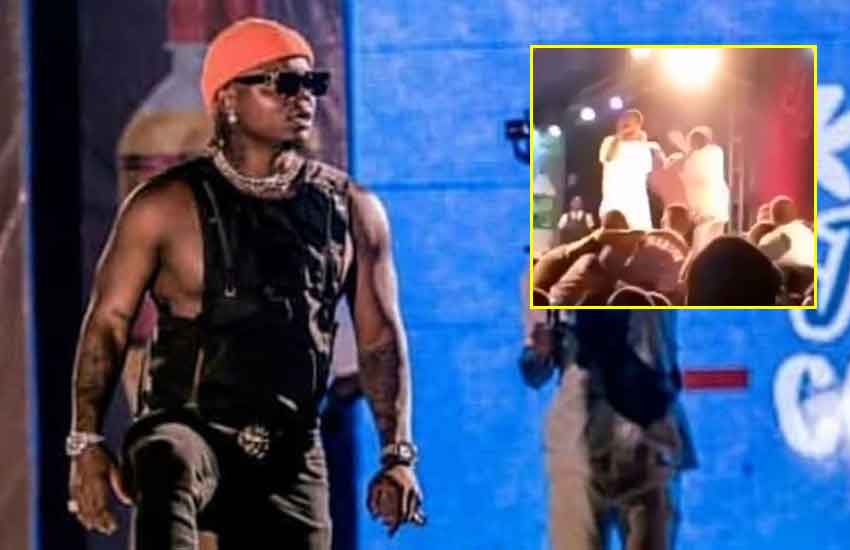 Celebrated Tanzanian artist Harmonize was hit by a fan while performing at his well-attended concert at Nelson Mandela Stadium in Sumbawanga, Tanzania.
In a widely circulated video, the star is seen performing when an unidentified fan jumps onto the stage, punches him on the face and disappears into the crowd.
One of Harmonize's security personnel is seen chasing down the perpetrator and it is unclear whether he was caught.
With the video of the strange incident since going viral, the Kwangwaru hitmaker is yet to comment.
This is sadly not the first time the crooner has been involved in a bizarre incident while on stage.
During his performance for Tanzanian President John Magufuli in September 2019, a star-struck fan sneaked onto the podium to join in the singing.
Read Also: Why Sh22 million debt is giving singer Harmonize sleepless nights
In a tense and awkward moment, the fan began to hug the artiste. When the singer's bodyguards intervened, the man clung onto the performer's leg.
During such incidents, the twenty-five-year-old singer has often stayed surprisingly calm, letting his heavily built bodyguards earn their keep.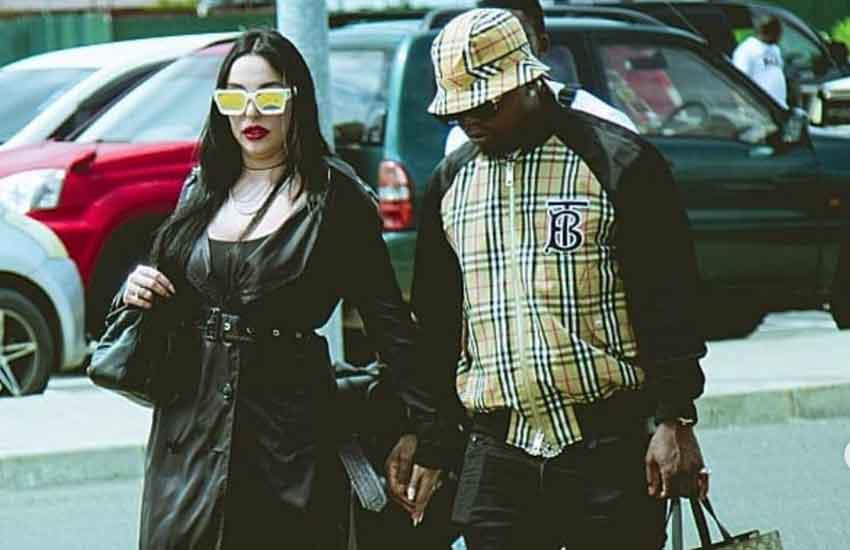 Other celebrities who have also been ambushed by fans while on stage include; Beyoncé, Demi Lovato and Justin Bieber.
During a 2013 performance in Dubai, Bieber went through an excruciating moment when a fan tackled him while he was playing the piano.
Read Also: Harmonize slams Diamond for 'revealing' his fiance had an affair
The attacker was quickly overpowered by the star's security team, and the Sorry singer continued his show as though nothing had transpired.
The star later took to twitter writing, "Dubai. Nothing stops the show. Two more to go. #Believetour"