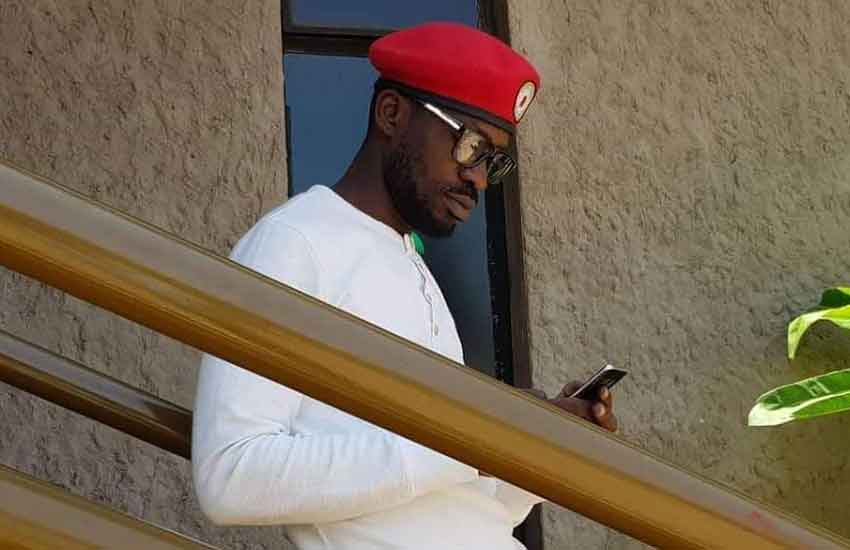 Singer turned politician Robert Kyagulanyi, alias Bobi Wine, has written to the Ugandan Electoral Commission over frustration from the police on his controversial consultative meetings ahead of his 2021 presidential bid.
In his 10 point petition, the Kyadondo East MP lamented that the police were curtailing the resumption of the meetings across and hindering attempts for consensus between his party and the commission.
"The purpose of this letter is to also request you to convene a meeting with the Uganda Police Force as soon as possible, (preferably between February 24 and February 28)so that our consultations can go on without hindrance," read the letter addressed to the EC chairperson, Justice Simon Byabakama, in part.
According to the Daily Monitor, Bobi Wine wants the police - in regards to his meetings, to be non-partisan; reasonably engage and allow his team access to the media.
Read Also: Bobi Wine released, vows to unseat President Yoweri Museveni
A point buttressed by Joel Ssenyonyi, the spokesperson of the People Power movement, who said that the frustrations were driving the opposition outfit gainst the wall.
"We have tried to bend backwards to make sure we do all things that they want but if they continue to toss us, we shall take the next step and do our consultations as planned," said Ssenyonyi.
In a meeting with commission on January 9, Bobi Wine stated that he is open to consultations and reiterated his position that it was within his democratic right to work without any restrictions.
"We know that the EC is the institution responsible for overseeing and organizing elections. We had planned to see them but they also invited us to have a conversation. We decided that we are going to reschedule the program for our consultations. We shall write to the Electoral Commission and also write to the police.
"This time we want the police to observe the law and not to behave illegally. The EC promised to follow the matter very closely because that's their responsibility. We are going back to rescheduling board and I can guarantee that they [consultations] will all happen," said Bobi Wine.
That, seemingly did not change the status quo as he was teargassed again with his supporters in Ndeeba, Kampala, on February 24 by police as it blocked his consultative meeting.
Read Also: Bobi Wine shuts down criticism from 'Ugandan intellectuals' in style
According to the police, the MP "had not fulfilled some of the requirements agreed upon at an earlier joint meeting."
But, according to the outlet, Bobi Wine on Friday, February 21, wrote to the Inspector General of Police, Electoral Commission, Kampala Metropolitan police commander, Katwe Police station regional commander and Katwe Division police commander - among others, notifying them of intention to hold a public meeting.